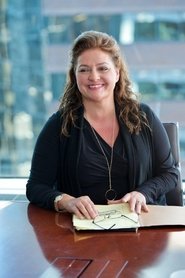 Aida Turturro's filmography and actor connections
Aida Turturro has starred in 45 movies. The 5 most recent movies Aida Turturro was in are listed below.
Next is the list of 1913 actors/actresses that Aida Turturro has worked with spread over 96 pages. The list is sorted by the people Aida Turturro has worked most frequently with. When you find the person you are looking for, click on the link to view a list of movies they have worked in together.
If you decide instead to click on a movie with Aida Turturro, it will display the top billed cast. If the cast members have starred together in other movies; beneath the cast member a list will display.
---
John Turturro and Aida Turturro have starred in 7 movies together. Their first film was Mac in 1992. The most recent movie that John Turturro and Aida Turturro starred together was Fading Gigolo in 2013
Michael Badalucco and Aida Turturro have starred in 6 movies together. Their first film was Mac in 1992. The most recent movie that Michael Badalucco and Aida Turturro starred together was Fading Gigolo in 2013
Steven Randazzo and Aida Turturro have starred in 6 movies together. Their first film was True Love in 1989. The most recent movie that Steven Randazzo and Aida Turturro starred together was The 24 Hour Woman in 1999
Katherine Borowitz and Aida Turturro have starred in 5 movies together. Their first film was Mac in 1992. The most recent movie that Katherine Borowitz and Aida Turturro starred together was Fading Gigolo in 2013
Tony Sirico and Aida Turturro have starred in 4 movies together. Their first film was Men Lie in 1994. The most recent movie that Tony Sirico and Aida Turturro starred together was Mickey Blue Eyes in 1999
Gerry Becker and Aida Turturro have starred in 4 movies together. Their first film was Stonewall in 1995. The most recent movie that Gerry Becker and Aida Turturro starred together was Mickey Blue Eyes in 1999
Richard Spore and Aida Turturro have starred in 4 movies together. Their first film was Mac in 1992. The most recent movie that Richard Spore and Aida Turturro starred together was Bringing Out the Dead in 1999
Vincent Pastore and Aida Turturro have starred in 4 movies together. Their first film was True Love in 1989. The most recent movie that Vincent Pastore and Aida Turturro starred together was Mickey Blue Eyes in 1999
'Stretch' Merced and Aida Turturro have starred in 4 movies together. Their first film was Mac in 1992. The most recent movie that 'Stretch' Merced and Aida Turturro starred together was Romance & Cigarettes in 2005
Amedeo Turturro and Aida Turturro have starred in 4 movies together. Their first film was Mac in 1992. The most recent movie that Amedeo Turturro and Aida Turturro starred together was Romance & Cigarettes in 2005
Ruth Maleczech and Aida Turturro have starred in 4 movies together. Their first film was Mac in 1992. The most recent movie that Ruth Maleczech and Aida Turturro starred together was Sleepers in 1996
Frank Pellegrino and Aida Turturro have starred in 4 movies together. Their first film was Manhattan Murder Mystery in 1993. The most recent movie that Frank Pellegrino and Aida Turturro starred together was Mickey Blue Eyes in 1999
Karen Duffy and Aida Turturro have starred in 3 movies together. Their first film was Fool's Paradise in 1997. The most recent movie that Karen Duffy and Aida Turturro starred together was The 24 Hour Woman in 1999
Mira Sorvino and Aida Turturro have starred in 3 movies together. Their first film was The Dutch Master in 1993. The most recent movie that Mira Sorvino and Aida Turturro starred together was Too Tired to Die in 1998
Wendell Pierce and Aida Turturro have starred in 3 movies together. Their first film was Manhattan Murder Mystery in 1993. The most recent movie that Wendell Pierce and Aida Turturro starred together was The 24 Hour Woman in 1999
Ben Gazzara and Aida Turturro have starred in 3 movies together. Their first film was Illuminata in 1998. The most recent movie that Ben Gazzara and Aida Turturro starred together was Home Sweet Hoboken in 2001
Adam Trese and Aida Turturro have starred in 3 movies together. Their first film was The Saint of Fort Washington in 1993. The most recent movie that Adam Trese and Aida Turturro starred together was Rob the Mob in 2014
Marylouise Burke and Aida Turturro have starred in 3 movies together. Their first film was Angie in 1994. The most recent movie that Marylouise Burke and Aida Turturro starred together was Bringing Out the Dead in 1999
Tony Darrow and Aida Turturro have starred in 3 movies together. Their first film was Men Lie in 1994. The most recent movie that Tony Darrow and Aida Turturro starred together was Mickey Blue Eyes in 1999
David Thornton and Aida Turturro have starred in 3 movies together. Their first film was Illuminata in 1998. The most recent movie that David Thornton and Aida Turturro starred together was Romance & Cigarettes in 2005
1 | 2 | 3 | 4 | 5 | 6 | 7 | 8 | 9