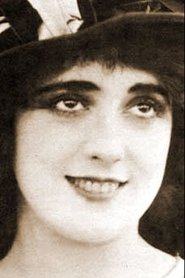 Alice Davenport's filmography and actor connections
Alice Davenport has starred in 129 movies. The 5 most recent movies Alice Davenport was in are listed below.
Next is the list of 340 actors/actresses that Alice Davenport has worked with spread over 17 pages. The list is sorted by the people Alice Davenport has worked most frequently with. When you find the person you are looking for, click on the link to view a list of movies they have worked in together.
If you decide instead to click on a movie with Alice Davenport, it will display the top billed cast. If the cast members have starred together in other movies; beneath the cast member a list will display.
---
Mabel Normand and Alice Davenport have starred in 44 movies together. Their first film was A Spanish Dilemma in 1912. The most recent movie that Mabel Normand and Alice Davenport starred together was Oh, Mabel Behave in 1922
Ford Sterling and Alice Davenport have starred in 30 movies together. Their first film was Ambitious Butler in 1912. The most recent movie that Ford Sterling and Alice Davenport starred together was Oh, Mabel Behave in 1922
Harry McCoy and Alice Davenport have starred in 28 movies together. Their first film was Got a Match in 1912. The most recent movie that Harry McCoy and Alice Davenport starred together was Skirts in 1921
William Hauber and Alice Davenport have starred in 27 movies together. Their first film was A Noise from the Deep in 1913. The most recent movie that William Hauber and Alice Davenport starred together was The Show in 1922
Al St. John and Alice Davenport have starred in 25 movies together. Their first film was A Noise from the Deep in 1913. The most recent movie that Al St. John and Alice Davenport starred together was Fool Days in 1921
Roscoe 'Fatty' Arbuckle and Alice Davenport have starred in 24 movies together. Their first film was A Noise from the Deep in 1913. The most recent movie that Roscoe 'Fatty' Arbuckle and Alice Davenport starred together was Fatty and Mabel at the San Diego Exposition in 1915
Edgar Kennedy and Alice Davenport have starred in 24 movies together. Their first film was Hoffmeyer's Legacy in 1912. The most recent movie that Edgar Kennedy and Alice Davenport starred together was Skirts in 1921
Chester Conklin and Alice Davenport have starred in 24 movies together. Their first film was The Firebugs in 1913. The most recent movie that Chester Conklin and Alice Davenport starred together was Skirts in 1921
Fred Mace and Alice Davenport have starred in 22 movies together. Their first film was A Near-Tragedy in 1912. The most recent movie that Fred Mace and Alice Davenport starred together was His Last Scent in 1916
Slim Summerville and Alice Davenport have starred in 21 movies together. Their first film was Hoffmeyer's Legacy in 1912. The most recent movie that Slim Summerville and Alice Davenport starred together was Skirts in 1921
Billy Gilbert and Alice Davenport have starred in 21 movies together. Their first film was Mabel's Dramatic Career in 1913. The most recent movie that Billy Gilbert and Alice Davenport starred together was Oh, Mabel Behave in 1922
Charles Avery and Alice Davenport have starred in 21 movies together. Their first film was Hoffmeyer's Legacy in 1912. The most recent movie that Charles Avery and Alice Davenport starred together was Hello, Mabel in 1914
Minta Durfee and Alice Davenport have starred in 20 movies together. Their first film was Caught in a Cabaret in 1914. The most recent movie that Minta Durfee and Alice Davenport starred together was A Bird's a Bird in 1915
Charles Murray and Alice Davenport have starred in 19 movies together. Their first film was Cursed by His Beauty in 1914. The most recent movie that Charles Murray and Alice Davenport starred together was Her Blighted Love in 1918
Mack Swain and Alice Davenport have starred in 18 movies together. Their first film was A False Beauty in 1914. The most recent movie that Mack Swain and Alice Davenport starred together was Ambrose's Fury in 1915
Glen Cavender and Alice Davenport have starred in 18 movies together. Their first film was Among the Mourners in 1914. The most recent movie that Glen Cavender and Alice Davenport starred together was Skirts in 1921
Frank Opperman and Alice Davenport have starred in 17 movies together. Their first film was Ambitious Butler in 1912. The most recent movie that Frank Opperman and Alice Davenport starred together was Hushing the Scandal in 1915
Mack Sennett and Alice Davenport have starred in 16 movies together. Their first film was A Spanish Dilemma in 1912. The most recent movie that Mack Sennett and Alice Davenport starred together was Oh, Mabel Behave in 1922
Grover Ligon and Alice Davenport have starred in 16 movies together. Their first film was Mabel's Dramatic Career in 1913. The most recent movie that Grover Ligon and Alice Davenport starred together was The Show in 1922
Fritz Schade and Alice Davenport have starred in 15 movies together. Their first film was Cursed by His Beauty in 1914. The most recent movie that Fritz Schade and Alice Davenport starred together was The Betrayal of Maggie in 1917
1 | 2 | 3 | 4 | 5 | 6 | 7 | 8 | 9