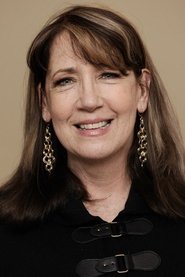 Ann Dowd's filmography and actor connections
Ann Dowd has starred in 43 movies. The 5 most recent movies Ann Dowd was in are listed below.
Next is the list of 1848 actors/actresses that Ann Dowd has worked with spread over 93 pages. The list is sorted by the people Ann Dowd has worked most frequently with. When you find the person you are looking for, click on the link to view a list of movies they have worked in together.
If you decide instead to click on a movie with Ann Dowd, it will display the top billed cast. If the cast members have starred together in other movies; beneath the cast member a list will display.
---
Adam LeFevre and Ann Dowd have starred in 3 movies together. Their first film was Philadelphia in 1993. The most recent movie that Adam LeFevre and Ann Dowd starred together was The Babysitters in 2007
Rachel Winfree and Ann Dowd have starred in 3 movies together. Their first film was Shiloh in 1996. The most recent movie that Rachel Winfree and Ann Dowd starred together was Saving Shiloh in 2006
Scott Wilson and Ann Dowd have starred in 3 movies together. Their first film was Shiloh in 1996. The most recent movie that Scott Wilson and Ann Dowd starred together was Saving Shiloh in 2006
Bonnie Bartlett and Ann Dowd have starred in 3 movies together. Their first film was Shiloh in 1996. The most recent movie that Bonnie Bartlett and Ann Dowd starred together was Saving Shiloh in 2006
Joseph Basile and Ann Dowd have starred in 3 movies together. Their first film was Bachelorette in 2012. The most recent movie that Joseph Basile and Ann Dowd starred together was St. Vincent in 2014
Scott Adsit and Ann Dowd have starred in 3 movies together. Their first film was The Informant! in 2009. The most recent movie that Scott Adsit and Ann Dowd starred together was St. Vincent in 2014
James Martinez and Ann Dowd have starred in 3 movies together. Their first film was I Believe in America in 2007. The most recent movie that James Martinez and Ann Dowd starred together was Side Effects in 2013
Jaime Tirelli and Ann Dowd have starred in 3 movies together. Their first film was I Believe in America in 2007. The most recent movie that Jaime Tirelli and Ann Dowd starred together was St. Vincent in 2014
Melanie Lynskey and Ann Dowd have starred in 3 movies together. Their first film was Flags of Our Fathers in 2006. The most recent movie that Melanie Lynskey and Ann Dowd starred together was The Great & The Small in 2016
Paul Lazar and Ann Dowd have starred in 3 movies together. Their first film was Lorenzo's Oil in 1992. The most recent movie that Paul Lazar and Ann Dowd starred together was The Manchurian Candidate in 2004
Dreama Walker and Ann Dowd have starred in 3 movies together. Their first film was Goodbye Baby in 2007. The most recent movie that Dreama Walker and Ann Dowd starred together was Compliance in 2012
BJ Lange and Ann Dowd have starred in 2 movies together. Their first film was Alice Upside Down in 2007. The most recent movie that BJ Lange and Ann Dowd starred together was The Informant! in 2009
Sean Dore and Ann Dowd have starred in 2 movies together. Their first film was I Believe in America in 2007. The most recent movie that Sean Dore and Ann Dowd starred together was Lost Revolution in 2011
James B. Howard and Ann Dowd have starred in 2 movies together. Their first film was Philadelphia in 1993. The most recent movie that James B. Howard and Ann Dowd starred together was The Manchurian Candidate in 2004
Jilanne Klaus and Ann Dowd have starred in 2 movies together. Their first film was Saving Shiloh in 2006. The most recent movie that Jilanne Klaus and Ann Dowd starred together was Alice Upside Down in 2007
David Rasche and Ann Dowd have starred in 2 movies together. Their first film was Flags of Our Fathers in 2006. The most recent movie that David Rasche and Ann Dowd starred together was The Discoverers in 2012
Michael J. Narvaez Jr. and Ann Dowd have starred in 2 movies together. Their first film was I Believe in America in 2007. The most recent movie that Michael J. Narvaez Jr. and Ann Dowd starred together was Lost Revolution in 2011
Rod Steiger and Ann Dowd have starred in 2 movies together. Their first film was Shiloh in 1996. The most recent movie that Rod Steiger and Ann Dowd starred together was Shiloh 2: Shiloh Season in 1999
Gerald Bunsen and Ann Dowd have starred in 2 movies together. Their first film was I Believe in America in 2007. The most recent movie that Gerald Bunsen and Ann Dowd starred together was Lost Revolution in 2011
John Bedford Lloyd and Ann Dowd have starred in 2 movies together. Their first film was Philadelphia in 1993. The most recent movie that John Bedford Lloyd and Ann Dowd starred together was The Manchurian Candidate in 2004
1 | 2 | 3 | 4 | 5 | 6 | 7 | 8 | 9