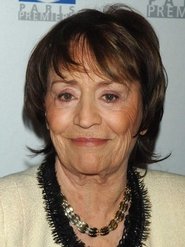 Annie Girardot's filmography and actor connections
Annie Girardot has starred in 123 movies. The 5 most recent movies Annie Girardot was in are listed below.
Next is the list of 2843 actors/actresses that Annie Girardot has worked with spread over 143 pages. The list is sorted by the people Annie Girardot has worked most frequently with. When you find the person you are looking for, click on the link to view a list of movies they have worked in together.
If you decide instead to click on a movie with Annie Girardot, it will display the top billed cast. If the cast members have starred together in other movies; beneath the cast member a list will display.
---
Ugo Tognazzi and Annie Girardot have starred in 4 movies together. Their first film was I fuorilegge del matrimonio in 1963. The most recent movie that Ugo Tognazzi and Annie Girardot starred together was L'ingorgo in 1979
Albert Michel and Annie Girardot have starred in 4 movies together. Their first film was Le rouge est mis in 1957. The most recent movie that Albert Michel and Annie Girardot starred together was Un monsieur de compagnie in 1964
Gérard Depardieu and Annie Girardot have starred in 3 movies together. Their first film was L'ingorgo in 1979. The most recent movie that Gérard Depardieu and Annie Girardot starred together was Je préfère qu'on reste amis in 2005
Jean Tissier and Annie Girardot have starred in 3 movies together. Their first film was Maigret tend un piège in 1958. The most recent movie that Jean Tissier and Annie Girardot starred together was La bonne soupe in 1964
Jean Rochefort and Annie Girardot have starred in 3 movies together. Their first film was Le belle famiglie in 1964. The most recent movie that Jean Rochefort and Annie Girardot starred together was Le cavaleur in 1979
Bibi Andersson and Annie Girardot have starred in 3 movies together. Their first film was Storia di una donna in 1970. The most recent movie that Bibi Andersson and Annie Girardot starred together was L'amour en question in 1978
Edith Scob and Annie Girardot have starred in 3 movies together. Their first film was Le bateau d'Émile in 1962. The most recent movie that Edith Scob and Annie Girardot starred together was À chacun son enfer in 1977
Totò Totò and Annie Girardot have starred in 3 movies together. Their first film was Il giorno più corto in 1963. The most recent movie that Totò Totò and Annie Girardot starred together was Le streghe in 1967
Jacques Seiler and Annie Girardot have starred in 3 movies together. Their first film was Le vice et la vertu in 1963. The most recent movie that Jacques Seiler and Annie Girardot starred together was 'Merci la vie' in 1991
Pierre Mondy and Annie Girardot have starred in 3 movies together. Their first film was La française et l'amour in 1960. The most recent movie that Pierre Mondy and Annie Girardot starred together was Vas-y maman in 1978
Maurice Biraud and Annie Girardot have starred in 3 movies together. Their first film was Pourquoi Paris? in 1962. The most recent movie that Maurice Biraud and Annie Girardot starred together was Le gitan in 1975
Nora Ricci and Annie Girardot have starred in 3 movies together. Their first film was Il giorno più corto in 1963. The most recent movie that Nora Ricci and Annie Girardot starred together was Metti, una sera a cena in 1969
Jean-Pierre Darras and Annie Girardot have starred in 3 movies together. Their first film was Elle boit pas, elle fume pas, elle drague pas, mais... elle cause! in 1970. The most recent movie that Jean-Pierre Darras and Annie Girardot starred together was D'amour et d'eau fraîche in 1976
Jess Hahn and Annie Girardot have starred in 3 movies together. Their first film was Le désert de Pigalle in 1958. The most recent movie that Jess Hahn and Annie Girardot starred together was Le point de mire in 1977
François Perrot and Annie Girardot have starred in 3 movies together. Their first film was À chacun son enfer in 1977. The most recent movie that François Perrot and Annie Girardot starred together was 'Merci la vie' in 1991
Fred Personne and Annie Girardot have starred in 3 movies together. Their first film was La bande à Bonnot in 1968. The most recent movie that Fred Personne and Annie Girardot starred together was Juliette et Juliette in 1974
Madeleine Damien and Annie Girardot have starred in 3 movies together. Their first film was Mourir d'aimer in 1971. The most recent movie that Madeleine Damien and Annie Girardot starred together was Cours après moi ... que je t'attrape in 1976
Pierre Brasseur and Annie Girardot have starred in 3 movies together. Their first film was Amours célèbres in 1961. The most recent movie that Pierre Brasseur and Annie Girardot starred together was Le bateau d'Émile in 1962
Jacques François and Annie Girardot have starred in 3 movies together. Their first film was Le clair de terre in 1970. The most recent movie that Jacques François and Annie Girardot starred together was Cause toujours... tu m'intéresses! in 1979
Jacques Boudet and Annie Girardot have starred in 3 movies together. Their first film was Tendre poulet in 1977. The most recent movie that Jacques Boudet and Annie Girardot starred together was Les misérables in 1995
1 | 2 | 3 | 4 | 5 | 6 | 7 | 8 | 9