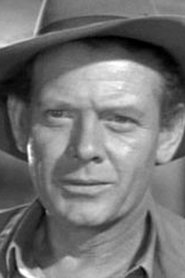 Charles Bickford's filmography and actor connections
Charles Bickford has starred in 90 movies. The 5 most recent movies Charles Bickford was in are listed below.
Next is the list of 2773 actors/actresses that Charles Bickford has worked with spread over 139 pages. The list is sorted by the people Charles Bickford has worked most frequently with. When you find the person you are looking for, click on the link to view a list of movies they have worked in together.
If you decide instead to click on a movie with Charles Bickford, it will display the top billed cast. If the cast members have starred together in other movies; beneath the cast member a list will display.
---
Franklyn Farnum and Charles Bickford have starred in 9 movies together. Their first film was The Plainsman in 1936. The most recent movie that Franklyn Farnum and Charles Bickford starred together was You Can't Run Away from It in 1956
Frank Hagney and Charles Bickford have starred in 8 movies together. Their first film was River's End in 1930. The most recent movie that Frank Hagney and Charles Bickford starred together was The Last Posse in 1953
Max Wagner and Charles Bickford have starred in 8 movies together. Their first film was Song of the Eagle in 1933. The most recent movie that Max Wagner and Charles Bickford starred together was A Big Hand for the Little Lady in 1966
J. Farrell MacDonald and Charles Bickford have starred in 8 movies together. Their first film was South Sea Rose in 1929. The most recent movie that J. Farrell MacDonald and Charles Bickford starred together was Elopement in 1951
Monte Blue and Charles Bickford have starred in 8 movies together. Their first film was The Plainsman in 1936. The most recent movie that Monte Blue and Charles Bickford starred together was The Last Posse in 1953
Harry Strang and Charles Bickford have starred in 7 movies together. Their first film was Under Pressure in 1935. The most recent movie that Harry Strang and Charles Bickford starred together was Fallen Angel in 1945
Richard Alexander and Charles Bickford have starred in 7 movies together. Their first film was The Plainsman in 1936. The most recent movie that Richard Alexander and Charles Bickford starred together was A Big Hand for the Little Lady in 1966
Ed Brady and Charles Bickford have starred in 7 movies together. Their first film was Dynamite in 1929. The most recent movie that Ed Brady and Charles Bickford starred together was Reap the Wild Wind in 1942
Harold Miller and Charles Bickford have starred in 7 movies together. Their first film was Mr. Lucky in 1943. The most recent movie that Harold Miller and Charles Bickford starred together was Days of Wine and Roses in 1962
Charles Sullivan and Charles Bickford have starred in 7 movies together. Their first film was Song of the Eagle in 1933. The most recent movie that Charles Sullivan and Charles Bickford starred together was A Big Hand for the Little Lady in 1966
Frank O'Connor and Charles Bickford have starred in 7 movies together. Their first film was Song of the Eagle in 1933. The most recent movie that Frank O'Connor and Charles Bickford starred together was The Babe Ruth Story in 1948
George Magrill and Charles Bickford have starred in 7 movies together. Their first film was The Last Man in 1932. The most recent movie that George Magrill and Charles Bickford starred together was Fallen Angel in 1945
James Dime and Charles Bickford have starred in 7 movies together. Their first film was The Sea Bat in 1930. The most recent movie that James Dime and Charles Bickford starred together was Brute Force in 1947
Frank Marlowe and Charles Bickford have starred in 6 movies together. Their first film was One Hour to Live in 1939. The most recent movie that Frank Marlowe and Charles Bickford starred together was A Star Is Born in 1954
Frank Ferguson and Charles Bickford have starred in 6 movies together. Their first film was Reap the Wild Wind in 1942. The most recent movie that Frank Ferguson and Charles Bickford starred together was A Star Is Born in 1954
Sam Harris and Charles Bickford have starred in 6 movies together. Their first film was Reap the Wild Wind in 1942. The most recent movie that Sam Harris and Charles Bickford starred together was You Can't Run Away from It in 1956
Chuck Hamilton and Charles Bickford have starred in 6 movies together. Their first film was The Plainsman in 1936. The most recent movie that Chuck Hamilton and Charles Bickford starred together was Roseanna McCoy in 1949
Edward Peil Sr. and Charles Bickford have starred in 6 movies together. Their first film was The Storm in 1938. The most recent movie that Edward Peil Sr. and Charles Bickford starred together was Jim Thorpe -- All-American in 1951
Brick Sullivan and Charles Bickford have starred in 6 movies together. Their first film was The Storm in 1938. The most recent movie that Brick Sullivan and Charles Bickford starred together was Prince of Players in 1955
Irving Bacon and Charles Bickford have starred in 6 movies together. Their first film was Song of the Eagle in 1933. The most recent movie that Irving Bacon and Charles Bickford starred together was A Star Is Born in 1954
1 | 2 | 3 | 4 | 5 | 6 | 7 | 8 | 9