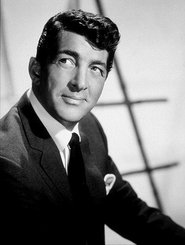 Dean Martin's filmography and actor connections
Dean Martin has starred in 62 movies. The 5 most recent movies Dean Martin was in are listed below.
Next is the list of 2340 actors/actresses that Dean Martin has worked with spread over 117 pages. The list is sorted by the people Dean Martin has worked most frequently with. When you find the person you are looking for, click on the link to view a list of movies they have worked in together.
If you decide instead to click on a movie with Dean Martin, it will display the top billed cast. If the cast members have starred together in other movies; beneath the cast member a list will display.
---
Joe Gray and Dean Martin have starred in 31 movies together. Their first film was At War with the Army in 1950. The most recent movie that Joe Gray and Dean Martin starred together was Something Big in 1971
Jerry Lewis and Dean Martin have starred in 19 movies together. Their first film was My Friend Irma in 1949. The most recent movie that Jerry Lewis and Dean Martin starred together was Hollywood or Bust in 1956
Sam Harris and Dean Martin have starred in 12 movies together. Their first film was My Friend Irma in 1949. The most recent movie that Sam Harris and Dean Martin starred together was What a Way to Go! in 1964
Franklyn Farnum and Dean Martin have starred in 11 movies together. Their first film was My Friend Irma in 1949. The most recent movie that Franklyn Farnum and Dean Martin starred together was Pepe in 1960
Kenner G. Kemp and Dean Martin have starred in 11 movies together. Their first film was Sailor Beware in 1952. The most recent movie that Kenner G. Kemp and Dean Martin starred together was The Wrecking Crew in 1968
Jeffrey Sayre and Dean Martin have starred in 11 movies together. Their first film was My Friend Irma Goes West in 1950. The most recent movie that Jeffrey Sayre and Dean Martin starred together was The Wrecking Crew in 1968
Bess Flowers and Dean Martin have starred in 10 movies together. Their first film was My Friend Irma in 1949. The most recent movie that Bess Flowers and Dean Martin starred together was Who's Got the Action? in 1962
Frank Sinatra and Dean Martin have starred in 10 movies together. Their first film was Some Came Running in 1958. The most recent movie that Frank Sinatra and Dean Martin starred together was Cannonball Run II in 1984
Mike Mahoney and Dean Martin have starred in 9 movies together. Their first film was My Friend Irma Goes West in 1950. The most recent movie that Mike Mahoney and Dean Martin starred together was Ada in 1961
Harold Miller and Dean Martin have starred in 7 movies together. Their first film was My Friend Irma in 1949. The most recent movie that Harold Miller and Dean Martin starred together was Ten Thousand Bedrooms in 1957
Shirley MacLaine and Dean Martin have starred in 7 movies together. Their first film was Artists and Models in 1955. The most recent movie that Shirley MacLaine and Dean Martin starred together was Cannonball Run II in 1984
John Indrisano and Dean Martin have starred in 7 movies together. Their first film was The Caddy in 1953. The most recent movie that John Indrisano and Dean Martin starred together was The Ambushers in 1967
Paul Bradley and Dean Martin have starred in 6 movies together. Their first film was Jumping Jacks in 1952. The most recent movie that Paul Bradley and Dean Martin starred together was Marriage on the Rocks in 1965
Charles Evans and Dean Martin have starred in 6 movies together. Their first film was My Friend Irma Goes West in 1950. The most recent movie that Charles Evans and Dean Martin starred together was All in a Night's Work in 1961
Sammy Davis Jr. and Dean Martin have starred in 6 movies together. Their first film was Ocean's Eleven in 1960. The most recent movie that Sammy Davis Jr. and Dean Martin starred together was Cannonball Run II in 1984
Tommy Summers and Dean Martin have starred in 6 movies together. Their first film was Jumping Jacks in 1952. The most recent movie that Tommy Summers and Dean Martin starred together was Hollywood or Bust in 1956
Drew Cahill and Dean Martin have starred in 6 movies together. Their first film was That's My Boy in 1951. The most recent movie that Drew Cahill and Dean Martin starred together was Hollywood or Bust in 1956
Mike Lally and Dean Martin have starred in 5 movies together. Their first film was Sailor Beware in 1952. The most recent movie that Mike Lally and Dean Martin starred together was Robin and the 7 Hoods in 1964
Ralph Montgomery and Dean Martin have starred in 5 movies together. Their first film was That's My Boy in 1951. The most recent movie that Ralph Montgomery and Dean Martin starred together was Who's Got the Action? in 1962
Bobby Barber and Dean Martin have starred in 5 movies together. Their first film was Money from Home in 1953. The most recent movie that Bobby Barber and Dean Martin starred together was Career in 1959
1 | 2 | 3 | 4 | 5 | 6 | 7 | 8 | 9