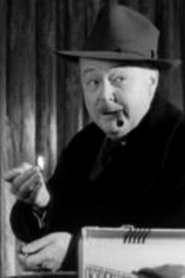 Don Beddoe's filmography and actor connections
Don Beddoe has starred in 184 movies. The 5 most recent movies Don Beddoe was in are listed below.
Next is the list of 4057 actors/actresses that Don Beddoe has worked with spread over 203 pages. The list is sorted by the people Don Beddoe has worked most frequently with. When you find the person you are looking for, click on the link to view a list of movies they have worked in together.
If you decide instead to click on a movie with Don Beddoe, it will display the top billed cast. If the cast members have starred together in other movies; beneath the cast member a list will display.
---
John Tyrrell and Don Beddoe have starred in 45 movies together. Their first film was Andy Clyde Gets Spring Chicken in 1939. The most recent movie that John Tyrrell and Don Beddoe starred together was The Best Years of Our Lives in 1946
Eddie Laughton and Don Beddoe have starred in 43 movies together. Their first film was Beware Spooks! in 1939. The most recent movie that Eddie Laughton and Don Beddoe starred together was The Well-Groomed Bride in 1946
Richard Fiske and Don Beddoe have starred in 32 movies together. Their first film was Andy Clyde Gets Spring Chicken in 1939. The most recent movie that Richard Fiske and Don Beddoe starred together was Black Eyes and Blues in 1941
Stanley Brown and Don Beddoe have starred in 29 movies together. Their first film was Beware Spooks! in 1939. The most recent movie that Stanley Brown and Don Beddoe starred together was Sabotage Squad in 1942
Chuck Hamilton and Don Beddoe have starred in 23 movies together. Their first film was Beware Spooks! in 1939. The most recent movie that Chuck Hamilton and Don Beddoe starred together was Cattle King in 1963
George McKay and Don Beddoe have starred in 21 movies together. Their first film was Beware Spooks! in 1939. The most recent movie that George McKay and Don Beddoe starred together was Lucky Legs in 1942
Bruce Bennett and Don Beddoe have starred in 20 movies together. Their first film was My Son Is Guilty in 1939. The most recent movie that Bruce Bennett and Don Beddoe starred together was Sabotage Squad in 1942
Forbes Murray and Don Beddoe have starred in 19 movies together. Their first film was Flying G-Men in 1939. The most recent movie that Forbes Murray and Don Beddoe starred together was The Joker Is Wild in 1957
Ralph Peters and Don Beddoe have starred in 19 movies together. Their first film was Mandrake, the Magician in 1939. The most recent movie that Ralph Peters and Don Beddoe starred together was Stop, You're Killing Me in 1952
Dick Curtis and Don Beddoe have starred in 18 movies together. Their first film was Flying G-Men in 1939. The most recent movie that Dick Curtis and Don Beddoe starred together was Shut My Big Mouth in 1942
Franklyn Farnum and Don Beddoe have starred in 18 movies together. Their first film was The Bachelor and the Bobby-Soxer in 1947. The most recent movie that Franklyn Farnum and Don Beddoe starred together was Pillow Talk in 1959
Sam Harris and Don Beddoe have starred in 18 movies together. Their first film was The Lone Wolf Spy Hunt in 1939. The most recent movie that Sam Harris and Don Beddoe starred together was A Very Special Favor in 1965
Eddie Fetherston and Don Beddoe have starred in 17 movies together. Their first film was The 13th Man in 1937. The most recent movie that Eddie Fetherston and Don Beddoe starred together was The Lady Gambles in 1949
Lorna Gray and Don Beddoe have starred in 17 movies together. Their first film was Andy Clyde Gets Spring Chicken in 1939. The most recent movie that Lorna Gray and Don Beddoe starred together was Hideout in 1949
Lester Dorr and Don Beddoe have starred in 17 movies together. Their first film was The 13th Man in 1937. The most recent movie that Lester Dorr and Don Beddoe starred together was The Great Rupert in 1950
James Conaty and Don Beddoe have starred in 16 movies together. Their first film was Good Girls Go to Paris in 1939. The most recent movie that James Conaty and Don Beddoe starred together was The Band Wagon in 1953
William Forrest and Don Beddoe have starred in 16 movies together. Their first film was The Amazing Mr. Williams in 1939. The most recent movie that William Forrest and Don Beddoe starred together was The Toughest Gun in Tombstone in 1958
Harold Miller and Don Beddoe have starred in 16 movies together. Their first film was The Best Years of Our Lives in 1946. The most recent movie that Harold Miller and Don Beddoe starred together was The Joker Is Wild in 1957
Mike Lally and Don Beddoe have starred in 16 movies together. Their first film was Those High Grey Walls in 1939. The most recent movie that Mike Lally and Don Beddoe starred together was The System in 1953
Robert Sterling and Don Beddoe have starred in 16 movies together. Their first film was Beware Spooks! in 1939. The most recent movie that Robert Sterling and Don Beddoe starred together was Manhattan Heartbeat in 1940
1 | 2 | 3 | 4 | 5 | 6 | 7 | 8 | 9