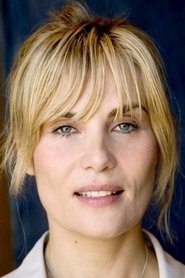 Emmanuelle Seigner's filmography and actor connections
Emmanuelle Seigner has starred in 33 movies. The 5 most recent movies Emmanuelle Seigner was in are listed below.
Next is the list of 1104 actors/actresses that Emmanuelle Seigner has worked with spread over 56 pages. The list is sorted by the people Emmanuelle Seigner has worked most frequently with. When you find the person you are looking for, click on the link to view a list of movies they have worked in together.
If you decide instead to click on a movie with Emmanuelle Seigner, it will display the top billed cast. If the cast members have starred together in other movies; beneath the cast member a list will display.
---
Édith Le Merdy and Emmanuelle Seigner have starred in 3 movies together. Their first film was Backstage in 2005. The most recent movie that Édith Le Merdy and Emmanuelle Seigner starred together was Chicas in 2010
Gérard Depardieu and Emmanuelle Seigner have starred in 3 movies together. Their first film was Streghe verso nord in 2001. The most recent movie that Gérard Depardieu and Emmanuelle Seigner starred together was L'homme qui rit in 2012
Patrick Chesnais and Emmanuelle Seigner have starred in 2 movies together. Their first film was Le scaphandre et le papillon in 2007. The most recent movie that Patrick Chesnais and Emmanuelle Seigner starred together was Le code a changé in 2009
Vladimír Javorský and Emmanuelle Seigner have starred in 2 movies together. Their first film was La môme in 2007. The most recent movie that Vladimír Javorský and Emmanuelle Seigner starred together was L'homme qui rit in 2012
Johnny Depp and Emmanuelle Seigner have starred in 2 movies together. Their first film was The Ninth Gate in 1999. The most recent movie that Johnny Depp and Emmanuelle Seigner starred together was Ils se marièrent et eurent beaucoup d'enfants in 2004
Richard Dieux and Emmanuelle Seigner have starred in 2 movies together. Their first film was Frantic in 1988. The most recent movie that Richard Dieux and Emmanuelle Seigner starred together was Bitter Moon in 1992
Georges Roche and Emmanuelle Seigner have starred in 2 movies together. Their first film was Le scaphandre et le papillon in 2007. The most recent movie that Georges Roche and Emmanuelle Seigner starred together was Le code a changé in 2009
Jan Kuzelka and Emmanuelle Seigner have starred in 2 movies together. Their first film was La môme in 2007. The most recent movie that Jan Kuzelka and Emmanuelle Seigner starred together was L'homme qui rit in 2012
David Jalil and Emmanuelle Seigner have starred in 2 movies together. Their first film was L'année des méduses in 1984. The most recent movie that David Jalil and Emmanuelle Seigner starred together was Frantic in 1988
Marina Hands and Emmanuelle Seigner have starred in 2 movies together. Their first film was Le scaphandre et le papillon in 2007. The most recent movie that Marina Hands and Emmanuelle Seigner starred together was Le code a changé in 2009
Robert Nebrenský and Emmanuelle Seigner have starred in 2 movies together. Their first film was La môme in 2007. The most recent movie that Robert Nebrenský and Emmanuelle Seigner starred together was L'homme qui rit in 2012
Ysé Tran and Emmanuelle Seigner have starred in 2 movies together. Their first film was Bitter Moon in 1992. The most recent movie that Ysé Tran and Emmanuelle Seigner starred together was La divine poursuite in 1997
Thierry Gibault and Emmanuelle Seigner have starred in 2 movies together. Their first film was La divine poursuite in 1997. The most recent movie that Thierry Gibault and Emmanuelle Seigner starred together was La môme in 2007
Didier Bénureau and Emmanuelle Seigner have starred in 2 movies together. Their first film was Le sourire in 1994. The most recent movie that Didier Bénureau and Emmanuelle Seigner starred together was Pourvu que ça dure in 1996
Pierre Peyrichout and Emmanuelle Seigner have starred in 2 movies together. Their first film was La môme in 2007. The most recent movie that Pierre Peyrichout and Emmanuelle Seigner starred together was L'homme qui rit in 2012
Christèle Tual and Emmanuelle Seigner have starred in 2 movies together. Their first film was Chicas in 2010. The most recent movie that Christèle Tual and Emmanuelle Seigner starred together was L'homme qui rit in 2012
Arno Feffer and Emmanuelle Seigner have starred in 2 movies together. Their first film was La divine poursuite in 1997. The most recent movie that Arno Feffer and Emmanuelle Seigner starred together was Place Vendôme in 1998
Elisabeth Commelin and Emmanuelle Seigner have starred in 2 movies together. Their first film was Place Vendôme in 1998. The most recent movie that Elisabeth Commelin and Emmanuelle Seigner starred together was La môme in 2007
Kristin Scott Thomas and Emmanuelle Seigner have starred in 2 movies together. Their first film was Bitter Moon in 1992. The most recent movie that Kristin Scott Thomas and Emmanuelle Seigner starred together was Dans la maison in 2012
Sophie Knittl and Emmanuelle Seigner have starred in 2 movies together. Their first film was La môme in 2007. The most recent movie that Sophie Knittl and Emmanuelle Seigner starred together was L'homme qui rit in 2012
1 | 2 | 3 | 4 | 5 | 6 | 7 | 8 | 9