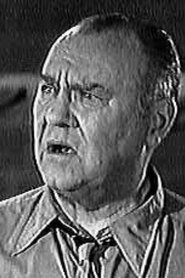 Emory Parnell's filmography and actor connections
Emory Parnell has starred in 274 movies. The 5 most recent movies Emory Parnell was in are listed below.
Next is the list of 5662 actors/actresses that Emory Parnell has worked with spread over 284 pages. The list is sorted by the people Emory Parnell has worked most frequently with. When you find the person you are looking for, click on the link to view a list of movies they have worked in together.
If you decide instead to click on a movie with Emory Parnell, it will display the top billed cast. If the cast members have starred together in other movies; beneath the cast member a list will display.
---
Sam Harris and Emory Parnell have starred in 34 movies together. Their first film was Sweethearts in 1938. The most recent movie that Sam Harris and Emory Parnell starred together was Sabrina in 1954
Bess Flowers and Emory Parnell have starred in 32 movies together. Their first film was I Am the Law in 1938. The most recent movie that Bess Flowers and Emory Parnell starred together was Hot Shots in 1956
Harold Miller and Emory Parnell have starred in 30 movies together. Their first film was Sued for Libel in 1939. The most recent movie that Harold Miller and Emory Parnell starred together was So You Think the Grass Is Greener in 1956
Cyril Ring and Emory Parnell have starred in 27 movies together. Their first film was I Am the Law in 1938. The most recent movie that Cyril Ring and Emory Parnell starred together was Having Wonderful Crime in 1945
Donald Kerr and Emory Parnell have starred in 26 movies together. Their first film was Angels with Dirty Faces in 1938. The most recent movie that Donald Kerr and Emory Parnell starred together was The Band Wagon in 1953
Byron Foulger and Emory Parnell have starred in 25 movies together. Their first film was The Mad Miss Manton in 1938. The most recent movie that Byron Foulger and Emory Parnell starred together was The Rocket Man in 1954
James Conaty and Emory Parnell have starred in 24 movies together. Their first film was The Roaring Twenties in 1939. The most recent movie that James Conaty and Emory Parnell starred together was So You Think the Grass Is Greener in 1956
Frank O'Connor and Emory Parnell have starred in 24 movies together. Their first film was East Side of Heaven in 1939. The most recent movie that Frank O'Connor and Emory Parnell starred together was Boots Malone in 1952
James Flavin and Emory Parnell have starred in 24 movies together. Their first film was Sweethearts in 1938. The most recent movie that James Flavin and Emory Parnell starred together was Ma and Pa Kettle at Home in 1954
Mike Lally and Emory Parnell have starred in 23 movies together. Their first film was The Mad Miss Manton in 1938. The most recent movie that Mike Lally and Emory Parnell starred together was Ada in 1961
Emmett Vogan and Emory Parnell have starred in 22 movies together. Their first film was I Stole a Million in 1939. The most recent movie that Emmett Vogan and Emory Parnell starred together was Sabrina in 1954
Lee Phelps and Emory Parnell have starred in 22 movies together. Their first film was Angels with Dirty Faces in 1938. The most recent movie that Lee Phelps and Emory Parnell starred together was Oklahoma Annie in 1952
Stanley Blystone and Emory Parnell have starred in 21 movies together. Their first film was King of Alcatraz in 1938. The most recent movie that Stanley Blystone and Emory Parnell starred together was Pardners in 1956
Brooks Benedict and Emory Parnell have starred in 20 movies together. Their first film was Sweethearts in 1938. The most recent movie that Brooks Benedict and Emory Parnell starred together was Boots Malone in 1952
Frank Mills and Emory Parnell have starred in 20 movies together. Their first film was Sweethearts in 1938. The most recent movie that Frank Mills and Emory Parnell starred together was Easy to Love in 1953
Charles Sullivan and Emory Parnell have starred in 20 movies together. Their first film was Angels with Dirty Faces in 1938. The most recent movie that Charles Sullivan and Emory Parnell starred together was Boots Malone in 1952
Jack Mower and Emory Parnell have starred in 20 movies together. Their first film was Angels with Dirty Faces in 1938. The most recent movie that Jack Mower and Emory Parnell starred together was So You Want to Be a V.P. in 1955
Chuck Hamilton and Emory Parnell have starred in 20 movies together. Their first film was Blondie in 1938. The most recent movie that Chuck Hamilton and Emory Parnell starred together was Alias Jesse James in 1959
John Hamilton and Emory Parnell have starred in 19 movies together. Their first film was Angels with Dirty Faces in 1938. The most recent movie that John Hamilton and Emory Parnell starred together was Belle Le Grand in 1951
Joseph Crehan and Emory Parnell have starred in 19 movies together. Their first film was Girls on Probation in 1938. The most recent movie that Joseph Crehan and Emory Parnell starred together was The Bounty Killer in 1965
1 | 2 | 3 | 4 | 5 | 6 | 7 | 8 | 9