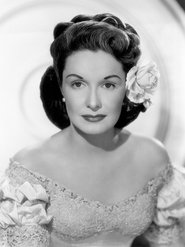 Gail Patrick's filmography and actor connections
Gail Patrick has starred in 67 movies. The 5 most recent movies Gail Patrick was in are listed below.
Next is the list of 1911 actors/actresses that Gail Patrick has worked with spread over 96 pages. The list is sorted by the people Gail Patrick has worked most frequently with. When you find the person you are looking for, click on the link to view a list of movies they have worked in together.
If you decide instead to click on a movie with Gail Patrick, it will display the top billed cast. If the cast members have starred together in other movies; beneath the cast member a list will display.
---
Frank O'Connor and Gail Patrick have starred in 9 movies together. Their first film was The Crime of Helen Stanley in 1934. The most recent movie that Frank O'Connor and Gail Patrick starred together was King of the Wild Horses in 1947
Harry Strang and Gail Patrick have starred in 8 movies together. Their first film was Her Husband Lies in 1937. The most recent movie that Harry Strang and Gail Patrick starred together was Rendezvous with Annie in 1946
Larry Steers and Gail Patrick have starred in 8 movies together. Their first film was If I Had a Million in 1932. The most recent movie that Larry Steers and Gail Patrick starred together was Love Crazy in 1941
Pierre Watkin and Gail Patrick have starred in 8 movies together. Their first film was Two in the Dark in 1936. The most recent movie that Pierre Watkin and Gail Patrick starred together was Claudia and David in 1946
Lee Phelps and Gail Patrick have starred in 7 movies together. Their first film was Murders in the Zoo in 1933. The most recent movie that Lee Phelps and Gail Patrick starred together was The Madonna's Secret in 1946
Jack Mulhall and Gail Patrick have starred in 7 movies together. Their first film was One Hour Late in 1934. The most recent movie that Jack Mulhall and Gail Patrick starred together was Love Crazy in 1941
Fern Emmett and Gail Patrick have starred in 7 movies together. Their first film was Wagon Wheels in 1934. The most recent movie that Fern Emmett and Gail Patrick starred together was Quiet Please: Murder in 1942
Charles Ruggles and Gail Patrick have starred in 7 movies together. Their first film was If I Had a Million in 1932. The most recent movie that Charles Ruggles and Gail Patrick starred together was Early to Bed in 1936
Samuel S. Hinds and Gail Patrick have starred in 7 movies together. Their first film was If I Had a Million in 1932. The most recent movie that Samuel S. Hinds and Gail Patrick starred together was Wives Under Suspicion in 1938
Gino Corrado and Gail Patrick have starred in 6 movies together. Their first film was Dangerous to Know in 1938. The most recent movie that Gino Corrado and Gail Patrick starred together was Calendar Girl in 1947
Cyril Ring and Gail Patrick have starred in 6 movies together. Their first film was Murders in the Zoo in 1933. The most recent movie that Cyril Ring and Gail Patrick starred together was Tales of Manhattan in 1942
Bess Flowers and Gail Patrick have starred in 6 movies together. Their first film was If I Had a Million in 1932. The most recent movie that Bess Flowers and Gail Patrick starred together was Rendezvous with Annie in 1946
Randolph Scott and Gail Patrick have starred in 6 movies together. Their first film was Murders in the Zoo in 1933. The most recent movie that Randolph Scott and Gail Patrick starred together was Wagon Wheels in 1953
Kent Taylor and Gail Patrick have starred in 6 movies together. Their first film was If I Had a Million in 1932. The most recent movie that Kent Taylor and Gail Patrick starred together was Smart Girl in 1935
Akim Tamiroff and Gail Patrick have starred in 6 movies together. Their first film was Rumba in 1935. The most recent movie that Akim Tamiroff and Gail Patrick starred together was Land of Liberty in 1939
Lew Kelly and Gail Patrick have starred in 6 movies together. Their first film was If I Had a Million in 1932. The most recent movie that Lew Kelly and Gail Patrick starred together was Two-Fisted in 1935
Sidney Blackmer and Gail Patrick have starred in 6 movies together. Their first film was Smart Girl in 1935. The most recent movie that Sidney Blackmer and Gail Patrick starred together was Quiet Please: Murder in 1942
Stanley Andrews and Gail Patrick have starred in 6 movies together. Their first film was Mississippi in 1935. The most recent movie that Stanley Andrews and Gail Patrick starred together was King of the Wild Horses in 1947
Dennis O'Keefe and Gail Patrick have starred in 6 movies together. Their first film was Murder at the Vanities in 1934. The most recent movie that Dennis O'Keefe and Gail Patrick starred together was Brewster's Millions in 1945
Stanley Blystone and Gail Patrick have starred in 6 movies together. Their first film was Murder at the Vanities in 1934. The most recent movie that Stanley Blystone and Gail Patrick starred together was Man of Conquest in 1939
1 | 2 | 3 | 4 | 5 | 6 | 7 | 8 | 9