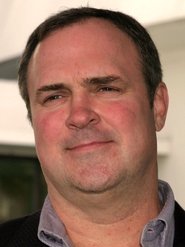 Gary Basaraba's filmography and actor connections
Gary Basaraba has starred in 20 movies. The 5 most recent movies Gary Basaraba was in are listed below.
Next is the list of 1000 actors/actresses that Gary Basaraba has worked with spread over 50 pages. The list is sorted by the people Gary Basaraba has worked most frequently with. When you find the person you are looking for, click on the link to view a list of movies they have worked in together.
If you decide instead to click on a movie with Gary Basaraba, it will display the top billed cast. If the cast members have starred together in other movies; beneath the cast member a list will display.
---
Joel McCrary and Gary Basaraba have starred in 3 movies together. Their first film was Charlotte's Web in 2006. The most recent movie that Joel McCrary and Gary Basaraba starred together was The Smurfs 2 in 2013
Raynor Scheine and Gary Basaraba have starred in 3 movies together. Their first film was No Mercy in 1986. The most recent movie that Raynor Scheine and Gary Basaraba starred together was The War in 1994
Fred Armisen and Gary Basaraba have starred in 3 movies together. Their first film was The Smurfs in 2011. The most recent movie that Fred Armisen and Gary Basaraba starred together was The Smurfs 2 in 2013
George Lopez and Gary Basaraba have starred in 3 movies together. Their first film was The Smurfs in 2011. The most recent movie that George Lopez and Gary Basaraba starred together was The Smurfs 2 in 2013
Hank Azaria and Gary Basaraba have starred in 3 movies together. Their first film was The Smurfs in 2011. The most recent movie that Hank Azaria and Gary Basaraba starred together was The Smurfs 2 in 2013
Anton Yelchin and Gary Basaraba have starred in 3 movies together. Their first film was The Smurfs in 2011. The most recent movie that Anton Yelchin and Gary Basaraba starred together was The Smurfs 2 in 2013
Tom Even and Gary Basaraba have starred in 2 movies together. Their first film was Fried Green Tomatoes in 1991. The most recent movie that Tom Even and Gary Basaraba starred together was The War in 1994
Sean Kenin and Gary Basaraba have starred in 2 movies together. Their first film was The Smurfs in 2011. The most recent movie that Sean Kenin and Gary Basaraba starred together was The Smurfs 2 in 2013
Alan Cumming and Gary Basaraba have starred in 2 movies together. Their first film was The Smurfs in 2011. The most recent movie that Alan Cumming and Gary Basaraba starred together was The Smurfs 2 in 2013
Jonathan Winters and Gary Basaraba have starred in 2 movies together. Their first film was The Smurfs in 2011. The most recent movie that Jonathan Winters and Gary Basaraba starred together was The Smurfs 2 in 2013
Nick Searcy and Gary Basaraba have starred in 2 movies together. Their first film was Fried Green Tomatoes in 1991. The most recent movie that Nick Searcy and Gary Basaraba starred together was The War in 1994
Mr. Krinkle and Gary Basaraba have starred in 2 movies together. Their first film was The Smurfs in 2011. The most recent movie that Mr. Krinkle and Gary Basaraba starred together was The Smurfs 2 in 2013
Jeff Foxworthy and Gary Basaraba have starred in 2 movies together. Their first film was The Smurfs in 2011. The most recent movie that Jeff Foxworthy and Gary Basaraba starred together was The Smurfs 2 in 2013
Jayma Mays and Gary Basaraba have starred in 2 movies together. Their first film was The Smurfs in 2011. The most recent movie that Jayma Mays and Gary Basaraba starred together was The Smurfs 2 in 2013
Jack Gilpin and Gary Basaraba have starred in 2 movies together. Their first film was Little Sweetheart in 1989. The most recent movie that Jack Gilpin and Gary Basaraba starred together was Lifebreath in 1997
B.J. Novak and Gary Basaraba have starred in 2 movies together. Their first film was The Smurfs in 2011. The most recent movie that B.J. Novak and Gary Basaraba starred together was The Smurfs 2 in 2013
Hank Hank and Gary Basaraba have starred in 2 movies together. Their first film was The Smurfs in 2011. The most recent movie that Hank Hank and Gary Basaraba starred together was The Smurfs 2 in 2013
Katy Perry and Gary Basaraba have starred in 2 movies together. Their first film was The Smurfs in 2011. The most recent movie that Katy Perry and Gary Basaraba starred together was The Smurfs 2 in 2013
Guy Boyd and Gary Basaraba have starred in 2 movies together. Their first film was Little Sweetheart in 1989. The most recent movie that Guy Boyd and Gary Basaraba starred together was The Dark Wind in 1991
John Oliver and Gary Basaraba have starred in 2 movies together. Their first film was The Smurfs in 2011. The most recent movie that John Oliver and Gary Basaraba starred together was The Smurfs 2 in 2013
1 | 2 | 3 | 4 | 5 | 6 | 7 | 8 | 9