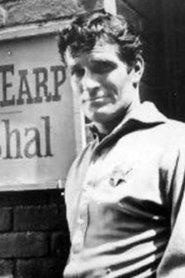 Hugh O'Brian's filmography and actor connections
Hugh O'Brian has starred in 52 movies. The 5 most recent movies Hugh O'Brian was in are listed below.
Next is the list of 1252 actors/actresses that Hugh O'Brian has worked with spread over 63 pages. The list is sorted by the people Hugh O'Brian has worked most frequently with. When you find the person you are looking for, click on the link to view a list of movies they have worked in together.
If you decide instead to click on a movie with Hugh O'Brian, it will display the top billed cast. If the cast members have starred together in other movies; beneath the cast member a list will display.
---
Gregg Palmer and Hugh O'Brian have starred in 9 movies together. Their first film was Red Ball Express in 1952. The most recent movie that Gregg Palmer and Hugh O'Brian starred together was Wyatt Earp: Return to Tombstone in 1994
Ethan Laidlaw and Hugh O'Brian have starred in 7 movies together. Their first film was The Cimarron Kid in 1952. The most recent movie that Ethan Laidlaw and Hugh O'Brian starred together was Alias Jesse James in 1959
Morris Ankrum and Hugh O'Brian have starred in 6 movies together. Their first film was Rocketship X-M in 1950. The most recent movie that Morris Ankrum and Hugh O'Brian starred together was Taza, Son of Cochise in 1954
Chuck Hamilton and Hugh O'Brian have starred in 6 movies together. Their first film was Son of Ali Baba in 1952. The most recent movie that Chuck Hamilton and Hugh O'Brian starred together was Alias Jesse James in 1959
Richard Garland and Hugh O'Brian have starred in 5 movies together. Their first film was Red Ball Express in 1952. The most recent movie that Richard Garland and Hugh O'Brian starred together was The Lawless Breed in 1953
Emile Avery and Hugh O'Brian have starred in 5 movies together. Their first film was The Cimarron Kid in 1952. The most recent movie that Emile Avery and Hugh O'Brian starred together was Drums Across the River in 1954
Brick Sullivan and Hugh O'Brian have starred in 5 movies together. Their first film was Sally and Saint Anne in 1952. The most recent movie that Brick Sullivan and Hugh O'Brian starred together was Alias Jesse James in 1959
Charles Horvath and Hugh O'Brian have starred in 5 movies together. Their first film was Cave of Outlaws in 1951. The most recent movie that Charles Horvath and Hugh O'Brian starred together was Taza, Son of Cochise in 1954
Jay Silverheels and Hugh O'Brian have starred in 5 movies together. Their first film was The Battle at Apache Pass in 1952. The most recent movie that Jay Silverheels and Hugh O'Brian starred together was Alias Jesse James in 1959
Jeff Chandler and Hugh O'Brian have starred in 5 movies together. Their first film was Red Ball Express in 1952. The most recent movie that Jeff Chandler and Hugh O'Brian starred together was Taza, Son of Cochise in 1954
Harold Miller and Hugh O'Brian have starred in 4 movies together. Their first film was D.O.A. in 1950. The most recent movie that Harold Miller and Hugh O'Brian starred together was There's No Business Like Show Business in 1954
Eddie Parker and Hugh O'Brian have starred in 4 movies together. Their first film was The Cimarron Kid in 1952. The most recent movie that Eddie Parker and Hugh O'Brian starred together was The Lawless Breed in 1953
Scatman Crothers and Hugh O'Brian have starred in 4 movies together. Their first film was Meet Me at the Fair in 1953. The most recent movie that Scatman Crothers and Hugh O'Brian starred together was The Shootist in 1976
Buddy Roosevelt and Hugh O'Brian have starred in 4 movies together. Their first film was The Raiders in 1952. The most recent movie that Buddy Roosevelt and Hugh O'Brian starred together was The Fiend Who Walked the West in 1958
I. Stanford Jolley and Hugh O'Brian have starred in 4 movies together. Their first film was The Return of Jesse James in 1950. The most recent movie that I. Stanford Jolley and Hugh O'Brian starred together was Alias Jesse James in 1959
Henry Wills and Hugh O'Brian have starred in 4 movies together. Their first film was The Return of Jesse James in 1950. The most recent movie that Henry Wills and Hugh O'Brian starred together was Saskatchewan in 1954
Rock Hudson and Hugh O'Brian have starred in 4 movies together. Their first film was Back to God's Country in 1953. The most recent movie that Rock Hudson and Hugh O'Brian starred together was Taza, Son of Cochise in 1954
Bob Burns and Hugh O'Brian have starred in 4 movies together. Their first film was The Return of Jesse James in 1950. The most recent movie that Bob Burns and Hugh O'Brian starred together was The Lawless Breed in 1953
Herman Hack and Hugh O'Brian have starred in 4 movies together. Their first film was Beyond the Purple Hills in 1950. The most recent movie that Herman Hack and Hugh O'Brian starred together was Drums Across the River in 1954
James Van Horn and Hugh O'Brian have starred in 4 movies together. Their first film was Cave of Outlaws in 1951. The most recent movie that James Van Horn and Hugh O'Brian starred together was Taza, Son of Cochise in 1954
1 | 2 | 3 | 4 | 5 | 6 | 7 | 8 | 9