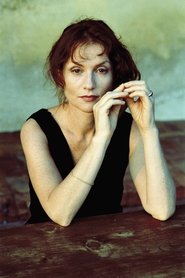 Isabelle Huppert's filmography and actor connections
Isabelle Huppert has starred in 107 movies. The 5 most recent movies Isabelle Huppert was in are listed below.
Next is the list of 2781 actors/actresses that Isabelle Huppert has worked with spread over 140 pages. The list is sorted by the people Isabelle Huppert has worked most frequently with. When you find the person you are looking for, click on the link to view a list of movies they have worked in together.
If you decide instead to click on a movie with Isabelle Huppert, it will display the top billed cast. If the cast members have starred together in other movies; beneath the cast member a list will display.
---
Michel Piccoli and Isabelle Huppert have starred in 6 movies together. Their first film was César et Rosalie in 1972. The most recent movie that Michel Piccoli and Isabelle Huppert starred together was Linhas de Wellington in 2012
Jacques Spiesser and Isabelle Huppert have starred in 6 movies together. Their first film was Faustine et le bel été in 1972. The most recent movie that Jacques Spiesser and Isabelle Huppert starred together was La vie moderne in 2000
Jean-François Balmer and Isabelle Huppert have starred in 5 movies together. Their first film was Le petit Marcel in 1976. The most recent movie that Jean-François Balmer and Isabelle Huppert starred together was L'ivresse du pouvoir in 2006
Christine Pascal and Isabelle Huppert have starred in 5 movies together. Their first film was Le juge et l'assassin in 1976. The most recent movie that Christine Pascal and Isabelle Huppert starred together was Signé Charlotte in 1985
Pascal Greggory and Isabelle Huppert have starred in 5 movies together. Their first film was Docteur Françoise Gailland in 1976. The most recent movie that Pascal Greggory and Isabelle Huppert starred together was Tout de suite maintenant in 2016
François Berléand and Isabelle Huppert have starred in 4 movies together. Their first film was Signé Charlotte in 1985. The most recent movie that François Berléand and Isabelle Huppert starred together was L'ivresse du pouvoir in 2006
Jean Benguigui and Isabelle Huppert have starred in 4 movies together. Their first film was Le petit Marcel in 1976. The most recent movie that Jean Benguigui and Isabelle Huppert starred together was Rien ne va plus in 1997
Lolita Chammah and Isabelle Huppert have starred in 4 movies together. Their first film was Une affaire de femmes in 1988. The most recent movie that Lolita Chammah and Isabelle Huppert starred together was Copacabana in 2010
Pascal Bongard and Isabelle Huppert have starred in 4 movies together. Their first film was Les destinées sentimentales in 2000. The most recent movie that Pascal Bongard and Isabelle Huppert starred together was La religieuse in 2013
Thomas Chabrol and Isabelle Huppert have starred in 4 movies together. Their first film was Une affaire de femmes in 1988. The most recent movie that Thomas Chabrol and Isabelle Huppert starred together was L'ivresse du pouvoir in 2006
Charles Berling and Isabelle Huppert have starred in 4 movies together. Their first film was Les palmes de M. Schutz in 1997. The most recent movie that Charles Berling and Isabelle Huppert starred together was Elle in 2016
Pierre-François Dumeniaud and Isabelle Huppert have starred in 4 movies together. Their first film was Une affaire de femmes in 1988. The most recent movie that Pierre-François Dumeniaud and Isabelle Huppert starred together was L'ivresse du pouvoir in 2006
Yves Verhoeven and Isabelle Huppert have starred in 4 movies together. Their first film was Madame Bovary in 1991. The most recent movie that Yves Verhoeven and Isabelle Huppert starred together was L'ivresse du pouvoir in 2006
Stéphane Audran and Isabelle Huppert have starred in 4 movies together. Their first film was Violette Nozière in 1978. The most recent movie that Stéphane Audran and Isabelle Huppert starred together was La cérémonie in 1995
Louis-Do de Lencquesaing and Isabelle Huppert have starred in 4 movies together. Their first film was Madame Bovary in 1991. The most recent movie that Louis-Do de Lencquesaing and Isabelle Huppert starred together was My Little Princess in 2011
André Marcon and Isabelle Huppert have starred in 4 movies together. Their first film was Des enfants gâtés in 1977. The most recent movie that André Marcon and Isabelle Huppert starred together was L'avenir in 2016
Henri Attal and Isabelle Huppert have starred in 4 movies together. Their first film was Violette Nozière in 1978. The most recent movie that Henri Attal and Isabelle Huppert starred together was Rien ne va plus in 1997
Jacques Dutronc and Isabelle Huppert have starred in 4 movies together. Their first film was Quelques remarques sur la réalisation et la production du film 'Sauve qui peut (la vie)' in 1979. The most recent movie that Jacques Dutronc and Isabelle Huppert starred together was Merci pour le chocolat in 2000
Philippe Noiret and Isabelle Huppert have starred in 4 movies together. Their first film was Le juge et l'assassin in 1976. The most recent movie that Philippe Noiret and Isabelle Huppert starred together was Les palmes de M. Schutz in 1997
Jessica Chastain and Isabelle Huppert have starred in 3 movies together. Their first film was The Disappearance of Eleanor Rigby: Her in 2013. The most recent movie that Jessica Chastain and Isabelle Huppert starred together was The Disappearance of Eleanor Rigby: Them in 2014
1 | 2 | 3 | 4 | 5 | 6 | 7 | 8 | 9