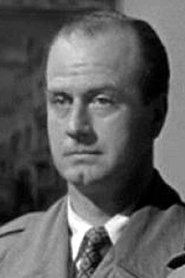 James Seay's filmography and actor connections
James Seay has starred in 121 movies. The 5 most recent movies James Seay was in are listed below.
Next is the list of 3221 actors/actresses that James Seay has worked with spread over 162 pages. The list is sorted by the people James Seay has worked most frequently with. When you find the person you are looking for, click on the link to view a list of movies they have worked in together.
If you decide instead to click on a movie with James Seay, it will display the top billed cast. If the cast members have starred together in other movies; beneath the cast member a list will display.
---
Douglas Kennedy and James Seay have starred in 12 movies together. Their first film was Love Thy Neighbor in 1940. The most recent movie that Douglas Kennedy and James Seay starred together was The Destructors in 1968
William Tannen and James Seay have starred in 11 movies together. Their first film was Flight Command in 1940. The most recent movie that William Tannen and James Seay starred together was Panic in the City in 1968
Harry Strang and James Seay have starred in 11 movies together. Their first film was Oklahoma Renegades in 1940. The most recent movie that Harry Strang and James Seay starred together was At Gunpoint in 1955
Jeffrey Sayre and James Seay have starred in 9 movies together. Their first film was Ride 'Em Cowboy in 1942. The most recent movie that Jeffrey Sayre and James Seay starred together was Brainstorm in 1965
William Forrest and James Seay have starred in 9 movies together. Their first film was The Green Hornet Strikes Again! in 1940. The most recent movie that William Forrest and James Seay starred together was The Buccaneer in 1958
Henry Rowland and James Seay have starred in 9 movies together. Their first film was Dangerously They Live in 1941. The most recent movie that Henry Rowland and James Seay starred together was Street of Darkness in 1958
John Hamilton and James Seay have starred in 9 movies together. Their first film was Flight Command in 1940. The most recent movie that John Hamilton and James Seay starred together was Superman and the Jungle Devil in 1954
Selmer Jackson and James Seay have starred in 9 movies together. Their first film was Queen of the Mob in 1940. The most recent movie that Selmer Jackson and James Seay starred together was Jack McCall, Desperado in 1953
Ethan Laidlaw and James Seay have starred in 8 movies together. Their first film was North West Mounted Police in 1940. The most recent movie that Ethan Laidlaw and James Seay starred together was The Buccaneer in 1958
Harold Miller and James Seay have starred in 8 movies together. Their first film was The Flag of Humanity in 1940. The most recent movie that Harold Miller and James Seay starred together was Bombers B-52 in 1957
Howard M. Mitchell and James Seay have starred in 8 movies together. Their first film was The Mad Doctor in 1940. The most recent movie that Howard M. Mitchell and James Seay starred together was The Asphalt Jungle in 1950
James Millican and James Seay have starred in 8 movies together. Their first film was Back Door to Heaven in 1939. The most recent movie that James Millican and James Seay starred together was I Died a Thousand Times in 1955
James Flavin and James Seay have starred in 8 movies together. Their first film was The Way of All Flesh in 1940. The most recent movie that James Flavin and James Seay starred together was Up Front in 1951
Walter Sande and James Seay have starred in 8 movies together. Their first film was Flight Command in 1940. The most recent movie that Walter Sande and James Seay starred together was Gun Brothers in 1956
Ralph Montgomery and James Seay have starred in 8 movies together. Their first film was Hunt the Man Down in 1950. The most recent movie that Ralph Montgomery and James Seay starred together was First to Fight in 1967
Sheila Ryan and James Seay have starred in 8 movies together. Their first film was I Want a Divorce in 1940. The most recent movie that Sheila Ryan and James Seay starred together was Street of Darkness in 1958
Franklyn Farnum and James Seay have starred in 8 movies together. Their first film was North West Mounted Police in 1940. The most recent movie that Franklyn Farnum and James Seay starred together was The Buccaneer in 1958
Wade Boteler and James Seay have starred in 7 movies together. Their first film was The Way of All Flesh in 1940. The most recent movie that Wade Boteler and James Seay starred together was Timber! in 1942
Morris Ankrum and James Seay have starred in 7 movies together. Their first film was In Old Colorado in 1941. The most recent movie that Morris Ankrum and James Seay starred together was Beginning of the End in 1957
William Meader and James Seay have starred in 7 movies together. Their first film was Union Station in 1950. The most recent movie that William Meader and James Seay starred together was Brainstorm in 1965
1 | 2 | 3 | 4 | 5 | 6 | 7 | 8 | 9