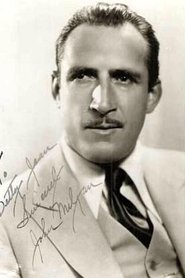 John Miljan's filmography and actor connections
John Miljan has starred in 206 movies. The 5 most recent movies John Miljan was in are listed below.
Next is the list of 3492 actors/actresses that John Miljan has worked with spread over 175 pages. The list is sorted by the people John Miljan has worked most frequently with. When you find the person you are looking for, click on the link to view a list of movies they have worked in together.
If you decide instead to click on a movie with John Miljan, it will display the top billed cast. If the cast members have starred together in other movies; beneath the cast member a list will display.
---
Lee Phelps and John Miljan have starred in 15 movies together. Their first film was Paid in 1930. The most recent movie that Lee Phelps and John Miljan starred together was Unconquered in 1947
Chuck Hamilton and John Miljan have starred in 14 movies together. Their first film was Unashamed in 1932. The most recent movie that Chuck Hamilton and John Miljan starred together was The Ten Commandments in 1956
Edgar Dearing and John Miljan have starred in 12 movies together. Their first film was Estrellados in 1930. The most recent movie that Edgar Dearing and John Miljan starred together was Samson and Delilah in 1949
Edward Brophy and John Miljan have starred in 11 movies together. Their first film was Estrellados in 1930. The most recent movie that Edward Brophy and John Miljan starred together was Pardon Our Nerve in 1939
Sidney Bracey and John Miljan have starred in 11 movies together. Their first film was My Official Wife in 1926. The most recent movie that Sidney Bracey and John Miljan starred together was Fast and Furious in 1939
Charles Sullivan and John Miljan have starred in 11 movies together. Their first film was Hell Divers in 1931. The most recent movie that Charles Sullivan and John Miljan starred together was Unconquered in 1947
Anita Page and John Miljan have starred in 11 movies together. Their first film was Speedway in 1929. The most recent movie that Anita Page and John Miljan starred together was Are You Listening? in 1932
George Chandler and John Miljan have starred in 11 movies together. Their first film was Devil-May-Care in 1929. The most recent movie that George Chandler and John Miljan starred together was Adventure in Baltimore in 1949
Rolfe Sedan and John Miljan have starred in 10 movies together. Their first film was The Phantom of the Opera in 1925. The most recent movie that Rolfe Sedan and John Miljan starred together was Charlie Chan in Paris in 1935
George Lloyd and John Miljan have starred in 10 movies together. Their first film was Mississippi in 1935. The most recent movie that George Lloyd and John Miljan starred together was Adventure in Baltimore in 1949
George Irving and John Miljan have starred in 10 movies together. Their first film was Not So Dumb in 1930. The most recent movie that George Irving and John Miljan starred together was New Moon in 1940
Wilbur Mack and John Miljan have starred in 10 movies together. Their first film was Our Blushing Brides in 1930. The most recent movie that Wilbur Mack and John Miljan starred together was Criminal Investigator in 1942
Francis McDonald and John Miljan have starred in 10 movies together. Their first film was The Line-Up in 1934. The most recent movie that Francis McDonald and John Miljan starred together was The Ten Commandments in 1956
Syd Saylor and John Miljan have starred in 10 movies together. Their first film was Show Girl in Hollywood in 1930. The most recent movie that Syd Saylor and John Miljan starred together was Mule Train in 1950
Donald Kerr and John Miljan have starred in 9 movies together. Their first film was Riot Squad in 1941. The most recent movie that Donald Kerr and John Miljan starred together was Bonzo Goes to College in 1952
Jean Hersholt and John Miljan have starred in 9 movies together. Their first film was Susan Lenox in 1931. The most recent movie that Jean Hersholt and John Miljan starred together was Run for Cover in 1955
Bert Moorhouse and John Miljan have starred in 9 movies together. Their first film was Man-Proof in 1938. The most recent movie that Bert Moorhouse and John Miljan starred together was Samson and Delilah in 1949
Tom McGuire and John Miljan have starred in 9 movies together. Their first film was Flaming Waters in 1925. The most recent movie that Tom McGuire and John Miljan starred together was Torchy Runs for Mayor in 1939
Walter Walker and John Miljan have starred in 9 movies together. Their first film was Paid in 1930. The most recent movie that Walter Walker and John Miljan starred together was Belle of the Nineties in 1934
Jack Baxley and John Miljan have starred in 9 movies together. Their first film was Free and Easy in 1930. The most recent movie that Jack Baxley and John Miljan starred together was It's in the Bag! in 1945
1 | 2 | 3 | 4 | 5 | 6 | 7 | 8 | 9