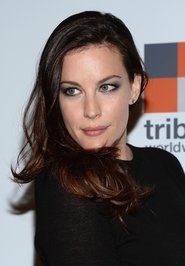 Liv Tyler's filmography and actor connections
Liv Tyler has starred in 28 movies. The 5 most recent movies Liv Tyler was in are listed below.
Next is the list of 1172 actors/actresses that Liv Tyler has worked with spread over 59 pages. The list is sorted by the people Liv Tyler has worked most frequently with. When you find the person you are looking for, click on the link to view a list of movies they have worked in together.
If you decide instead to click on a movie with Liv Tyler, it will display the top billed cast. If the cast members have starred together in other movies; beneath the cast member a list will display.
---
Jørn Benzon and Liv Tyler have starred in 3 movies together. Their first film was The Lord of the Rings: The Fellowship of the Ring in 2001. The most recent movie that Jørn Benzon and Liv Tyler starred together was The Lord of the Rings: The Return of the King in 2003
Andy Serkis and Liv Tyler have starred in 3 movies together. Their first film was The Lord of the Rings: The Fellowship of the Ring in 2001. The most recent movie that Andy Serkis and Liv Tyler starred together was The Lord of the Rings: The Return of the King in 2003
Christopher Lee and Liv Tyler have starred in 3 movies together. Their first film was The Lord of the Rings: The Fellowship of the Ring in 2001. The most recent movie that Christopher Lee and Liv Tyler starred together was The Lord of the Rings: The Return of the King in 2003
Orlando Bloom and Liv Tyler have starred in 3 movies together. Their first film was The Lord of the Rings: The Fellowship of the Ring in 2001. The most recent movie that Orlando Bloom and Liv Tyler starred together was The Lord of the Rings: The Return of the King in 2003
Hugo Weaving and Liv Tyler have starred in 3 movies together. Their first film was The Lord of the Rings: The Fellowship of the Ring in 2001. The most recent movie that Hugo Weaving and Liv Tyler starred together was The Lord of the Rings: The Return of the King in 2003
Matt Malloy and Liv Tyler have starred in 3 movies together. Their first film was Armageddon in 1998. The most recent movie that Matt Malloy and Liv Tyler starred together was Dr. T and the Women in 2000
Ian McKellen and Liv Tyler have starred in 3 movies together. Their first film was The Lord of the Rings: The Fellowship of the Ring in 2001. The most recent movie that Ian McKellen and Liv Tyler starred together was The Lord of the Rings: The Return of the King in 2003
Billy Boyd and Liv Tyler have starred in 3 movies together. Their first film was The Lord of the Rings: The Fellowship of the Ring in 2001. The most recent movie that Billy Boyd and Liv Tyler starred together was The Lord of the Rings: The Return of the King in 2003
Elijah Wood and Liv Tyler have starred in 3 movies together. Their first film was The Lord of the Rings: The Fellowship of the Ring in 2001. The most recent movie that Elijah Wood and Liv Tyler starred together was The Lord of the Rings: The Return of the King in 2003
Sean Astin and Liv Tyler have starred in 3 movies together. Their first film was The Lord of the Rings: The Fellowship of the Ring in 2001. The most recent movie that Sean Astin and Liv Tyler starred together was The Lord of the Rings: The Return of the King in 2003
Dominic Monaghan and Liv Tyler have starred in 3 movies together. Their first film was The Lord of the Rings: The Fellowship of the Ring in 2001. The most recent movie that Dominic Monaghan and Liv Tyler starred together was The Lord of the Rings: The Return of the King in 2003
Phil Grieve and Liv Tyler have starred in 3 movies together. Their first film was The Lord of the Rings: The Fellowship of the Ring in 2001. The most recent movie that Phil Grieve and Liv Tyler starred together was The Lord of the Rings: The Return of the King in 2003
Cate Blanchett and Liv Tyler have starred in 3 movies together. Their first film was The Lord of the Rings: The Fellowship of the Ring in 2001. The most recent movie that Cate Blanchett and Liv Tyler starred together was The Lord of the Rings: The Return of the King in 2003
Sala Baker and Liv Tyler have starred in 3 movies together. Their first film was The Lord of the Rings: The Fellowship of the Ring in 2001. The most recent movie that Sala Baker and Liv Tyler starred together was The Lord of the Rings: The Return of the King in 2003
Viggo Mortensen and Liv Tyler have starred in 3 movies together. Their first film was The Lord of the Rings: The Fellowship of the Ring in 2001. The most recent movie that Viggo Mortensen and Liv Tyler starred together was The Lord of the Rings: The Return of the King in 2003
Lee Hartley and Liv Tyler have starred in 3 movies together. Their first film was The Lord of the Rings: The Fellowship of the Ring in 2001. The most recent movie that Lee Hartley and Liv Tyler starred together was The Lord of the Rings: The Return of the King in 2003
Katie Jackson and Liv Tyler have starred in 3 movies together. Their first film was The Lord of the Rings: The Fellowship of the Ring in 2001. The most recent movie that Katie Jackson and Liv Tyler starred together was The Lord of the Rings: The Return of the King in 2003
Sean Bean and Liv Tyler have starred in 3 movies together. Their first film was The Lord of the Rings: The Fellowship of the Ring in 2001. The most recent movie that Sean Bean and Liv Tyler starred together was The Lord of the Rings: The Return of the King in 2003
Craig Parker and Liv Tyler have starred in 3 movies together. Their first film was The Lord of the Rings: The Fellowship of the Ring in 2001. The most recent movie that Craig Parker and Liv Tyler starred together was The Lord of the Rings: The Return of the King in 2003
Billy Jackson and Liv Tyler have starred in 3 movies together. Their first film was The Lord of the Rings: The Fellowship of the Ring in 2001. The most recent movie that Billy Jackson and Liv Tyler starred together was The Lord of the Rings: The Return of the King in 2003
1 | 2 | 3 | 4 | 5 | 6 | 7 | 8 | 9