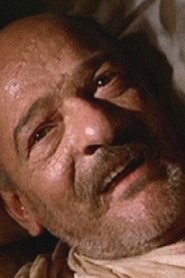 Livio Lorenzon's filmography and actor connections
Livio Lorenzon has starred in 80 movies. The 5 most recent movies Livio Lorenzon was in are listed below.
Next is the list of 962 actors/actresses that Livio Lorenzon has worked with spread over 49 pages. The list is sorted by the people Livio Lorenzon has worked most frequently with. When you find the person you are looking for, click on the link to view a list of movies they have worked in together.
If you decide instead to click on a movie with Livio Lorenzon, it will display the top billed cast. If the cast members have starred together in other movies; beneath the cast member a list will display.
---
Ugo Sasso and Livio Lorenzon have starred in 13 movies together. Their first film was Il cavaliere del castello maledetto in 1959. The most recent movie that Ugo Sasso and Livio Lorenzon starred together was Buckaroo (Il winchester che non perdona) in 1967
Franco Fantasia and Livio Lorenzon have starred in 13 movies together. Their first film was I Reali di Francia in 1959. The most recent movie that Franco Fantasia and Livio Lorenzon starred together was Don Chisciotte e Sancio Panza in 1968
Ignazio Balsamo and Livio Lorenzon have starred in 10 movies together. Their first film was Il cavaliere del castello maledetto in 1959. The most recent movie that Ignazio Balsamo and Livio Lorenzon starred together was I 2 magnifici fresconi in 1969
Nerio Bernardi and Livio Lorenzon have starred in 10 movies together. Their first film was Siluri umani in 1954. The most recent movie that Nerio Bernardi and Livio Lorenzon starred together was La vendetta dei gladiatori in 1964
Gianni Solaro and Livio Lorenzon have starred in 10 movies together. Their first film was La morte viene dallo spazio in 1958. The most recent movie that Gianni Solaro and Livio Lorenzon starred together was L'ultimo gladiatore in 1964
Massimo Serato and Livio Lorenzon have starred in 9 movies together. Their first film was Afrodite, dea dell'amore in 1958. The most recent movie that Massimo Serato and Livio Lorenzon starred together was Il gladiatore che sfidò l'impero in 1965
Mimmo Poli and Livio Lorenzon have starred in 8 movies together. Their first film was Afrodite, dea dell'amore in 1958. The most recent movie that Mimmo Poli and Livio Lorenzon starred together was Agguato sul Bosforo in 1969
Amedeo Trilli and Livio Lorenzon have starred in 8 movies together. Their first film was Il cavaliere del castello maledetto in 1959. The most recent movie that Amedeo Trilli and Livio Lorenzon starred together was Ercole contro Roma in 1964
Giovanni Ivan Scratuglia and Livio Lorenzon have starred in 8 movies together. Their first film was Texas, addio in 1966. The most recent movie that Giovanni Ivan Scratuglia and Livio Lorenzon starred together was Dio perdoni la mia pistola in 1969
Nello Pazzafini and Livio Lorenzon have starred in 7 movies together. Their first film was Afrodite, dea dell'amore in 1958. The most recent movie that Nello Pazzafini and Livio Lorenzon starred together was Ercole contro Roma in 1964
Tullio Altamura and Livio Lorenzon have starred in 7 movies together. Their first film was I pirati della costa in 1960. The most recent movie that Tullio Altamura and Livio Lorenzon starred together was Ercole contro i tiranni di Babilonia in 1964
Piero Lulli and Livio Lorenzon have starred in 7 movies together. Their first film was Capitan Fuoco in 1958. The most recent movie that Piero Lulli and Livio Lorenzon starred together was Cjamango in 1967
Lex Barker and Livio Lorenzon have starred in 6 movies together. Their first film was Capitan Fuoco in 1958. The most recent movie that Lex Barker and Livio Lorenzon starred together was Il segreto dello sparviero nero in 1961
Carlo Tamberlani and Livio Lorenzon have starred in 6 movies together. Their first film was Afrodite, dea dell'amore in 1958. The most recent movie that Carlo Tamberlani and Livio Lorenzon starred together was Ercole contro Roma in 1964
Veriano Ginesi and Livio Lorenzon have starred in 6 movies together. Their first film was Il figlio del corsaro rosso in 1959. The most recent movie that Veriano Ginesi and Livio Lorenzon starred together was Straziami ma di baci saziami in 1968
Carla Calò and Livio Lorenzon have starred in 6 movies together. Their first film was Capitan Fuoco in 1958. The most recent movie that Carla Calò and Livio Lorenzon starred together was Mondo pazzo... gente matta! in 1966
Gianni Baghino and Livio Lorenzon have starred in 6 movies together. Their first film was L'arciere nero in 1959. The most recent movie that Gianni Baghino and Livio Lorenzon starred together was Straziami ma di baci saziami in 1968
Chelo Alonso and Livio Lorenzon have starred in 6 movies together. Their first film was I Reali di Francia in 1959. The most recent movie that Chelo Alonso and Livio Lorenzon starred together was Il buono, il brutto, il cattivo in 1966
Giuseppe Addobbati and Livio Lorenzon have starred in 6 movies together. Their first film was Marte, dio della guerra in 1962. The most recent movie that Giuseppe Addobbati and Livio Lorenzon starred together was Dio perdoni la mia pistola in 1969
Giulio Donnini and Livio Lorenzon have starred in 5 movies together. Their first film was Ombre su Trieste in 1952. The most recent movie that Giulio Donnini and Livio Lorenzon starred together was Marte, dio della guerra in 1962
1 | 2 | 3 | 4 | 5 | 6 | 7 | 8 | 9