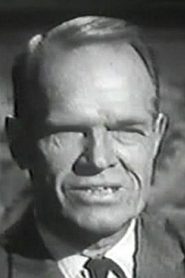 Louis Jean Heydt's filmography and actor connections
Louis Jean Heydt has starred in 113 movies. The 5 most recent movies Louis Jean Heydt was in are listed below.
Next is the list of 3558 actors/actresses that Louis Jean Heydt has worked with spread over 178 pages. The list is sorted by the people Louis Jean Heydt has worked most frequently with. When you find the person you are looking for, click on the link to view a list of movies they have worked in together.
If you decide instead to click on a movie with Louis Jean Heydt, it will display the top billed cast. If the cast members have starred together in other movies; beneath the cast member a list will display.
---
James Flavin and Louis Jean Heydt have starred in 15 movies together. Their first film was Test Pilot in 1938. The most recent movie that James Flavin and Louis Jean Heydt starred together was The Wings of Eagles in 1957
Chuck Hamilton and Louis Jean Heydt have starred in 14 movies together. Their first film was A Crime Does Not Pay Subject: They're Always Caught in 1938. The most recent movie that Chuck Hamilton and Louis Jean Heydt starred together was Flesh and Fury in 1952
Emory Parnell and Louis Jean Heydt have starred in 11 movies together. Their first film was I Am the Law in 1938. The most recent movie that Emory Parnell and Louis Jean Heydt starred together was Two of a Kind in 1951
Byron Foulger and Louis Jean Heydt have starred in 11 movies together. Their first film was Make Way for Tomorrow in 1937. The most recent movie that Byron Foulger and Louis Jean Heydt starred together was Mutiny in 1952
Lee Phelps and Louis Jean Heydt have starred in 11 movies together. Their first film was No Time to Marry in 1938. The most recent movie that Lee Phelps and Louis Jean Heydt starred together was The Hoodlum Saint in 1946
Charles Trowbridge and Louis Jean Heydt have starred in 11 movies together. Their first film was No Time to Marry in 1938. The most recent movie that Charles Trowbridge and Louis Jean Heydt starred together was The Wings of Eagles in 1957
Harry Strang and Louis Jean Heydt have starred in 11 movies together. Their first film was Charlie Chan at Treasure Island in 1939. The most recent movie that Harry Strang and Louis Jean Heydt starred together was The Wings of Eagles in 1957
Emmett Vogan and Louis Jean Heydt have starred in 11 movies together. Their first film was Each Dawn I Die in 1939. The most recent movie that Emmett Vogan and Louis Jean Heydt starred together was The Big Sleep in 1946
Bess Flowers and Louis Jean Heydt have starred in 11 movies together. Their first film was I Am the Law in 1938. The most recent movie that Bess Flowers and Louis Jean Heydt starred together was A Star Is Born in 1954
James Millican and Louis Jean Heydt have starred in 11 movies together. Their first film was I Am the Law in 1938. The most recent movie that James Millican and Louis Jean Heydt starred together was The Great Missouri Raid in 1951
Franklyn Farnum and Louis Jean Heydt have starred in 10 movies together. Their first film was Reno in 1939. The most recent movie that Franklyn Farnum and Louis Jean Heydt starred together was The Wings of Eagles in 1957
Mike Lally and Louis Jean Heydt have starred in 10 movies together. Their first film was Each Dawn I Die in 1939. The most recent movie that Mike Lally and Louis Jean Heydt starred together was Flesh and Fury in 1952
Howard M. Mitchell and Louis Jean Heydt have starred in 10 movies together. Their first film was Make Way for Tomorrow in 1937. The most recent movie that Howard M. Mitchell and Louis Jean Heydt starred together was Flesh and Fury in 1952
Bert Moorhouse and Louis Jean Heydt have starred in 10 movies together. Their first film was Test Pilot in 1938. The most recent movie that Bert Moorhouse and Louis Jean Heydt starred together was That Brennan Girl in 1946
James Conaty and Louis Jean Heydt have starred in 9 movies together. Their first film was A Crime Does Not Pay Subject: They're Always Caught in 1938. The most recent movie that James Conaty and Louis Jean Heydt starred together was The Hoodlum Saint in 1946
John Hamilton and Louis Jean Heydt have starred in 9 movies together. Their first film was Full Confession in 1939. The most recent movie that John Hamilton and Louis Jean Heydt starred together was Al Jennings of Oklahoma in 1951
Sam Harris and Louis Jean Heydt have starred in 9 movies together. Their first film was Irene in 1940. The most recent movie that Sam Harris and Louis Jean Heydt starred together was The Wings of Eagles in 1957
Harry Hayden and Louis Jean Heydt have starred in 9 movies together. Their first film was Mr. Smith Goes to Washington in 1939. The most recent movie that Harry Hayden and Louis Jean Heydt starred together was Bad Men of Tombstone in 1949
Larry Steers and Louis Jean Heydt have starred in 9 movies together. Their first film was A Crime Does Not Pay Subject: They're Always Caught in 1938. The most recent movie that Larry Steers and Louis Jean Heydt starred together was Paid in Full in 1950
Frank Faylen and Louis Jean Heydt have starred in 9 movies together. Their first film was No Time to Marry in 1938. The most recent movie that Frank Faylen and Louis Jean Heydt starred together was To Each His Own in 1946
1 | 2 | 3 | 4 | 5 | 6 | 7 | 8 | 9