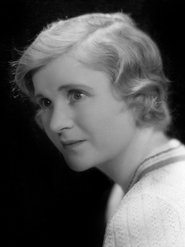 Mae Marsh's filmography and actor connections
Mae Marsh has starred in 205 movies. The 5 most recent movies Mae Marsh was in are listed below.
Next is the list of 3426 actors/actresses that Mae Marsh has worked with spread over 172 pages. The list is sorted by the people Mae Marsh has worked most frequently with. When you find the person you are looking for, click on the link to view a list of movies they have worked in together.
If you decide instead to click on a movie with Mae Marsh, it will display the top billed cast. If the cast members have starred together in other movies; beneath the cast member a list will display.
---
Robert Harron and Mae Marsh have starred in 60 movies together. Their first film was Ramona in 1910. The most recent movie that Robert Harron and Mae Marsh starred together was The Mother and the Law in 1919
Alfred Paget and Mae Marsh have starred in 32 movies together. Their first film was Fighting Blood in 1911. The most recent movie that Alfred Paget and Mae Marsh starred together was Intolerance: Love's Struggle Throughout the Ages in 1916
Charles Hill Mailes and Mae Marsh have starred in 30 movies together. Their first film was A Beast at Bay in 1912. The most recent movie that Charles Hill Mailes and Mae Marsh starred together was Brute Force in 1914
W.C. Robinson and Mae Marsh have starred in 27 movies together. Their first film was Fighting Blood in 1911. The most recent movie that W.C. Robinson and Mae Marsh starred together was Brute Force in 1914
Kate Bruce and Mae Marsh have starred in 26 movies together. Their first film was Ramona in 1910. The most recent movie that Kate Bruce and Mae Marsh starred together was The White Rose in 1923
Henry B. Walthall and Mae Marsh have starred in 24 movies together. Their first film was Ramona in 1910. The most recent movie that Henry B. Walthall and Mae Marsh starred together was Bachelor of Arts in 1934
Frank Opperman and Mae Marsh have starred in 24 movies together. Their first film was Ramona in 1910. The most recent movie that Frank Opperman and Mae Marsh starred together was Judith of Bethulia in 1914
Lionel Barrymore and Mae Marsh have starred in 20 movies together. Their first film was Fighting Blood in 1911. The most recent movie that Lionel Barrymore and Mae Marsh starred together was Brute Force in 1914
W. Chrystie Miller and Mae Marsh have starred in 20 movies together. Their first film was Ramona in 1910. The most recent movie that W. Chrystie Miller and Mae Marsh starred together was Judith of Bethulia in 1914
Charles West and Mae Marsh have starred in 20 movies together. Their first film was Ramona in 1910. The most recent movie that Charles West and Mae Marsh starred together was The Grapes of Wrath in 1940
J. Jiquel Lanoe and Mae Marsh have starred in 20 movies together. Their first film was A Beast at Bay in 1912. The most recent movie that J. Jiquel Lanoe and Mae Marsh starred together was Brute Force in 1914
Charles Tannen and Mae Marsh have starred in 20 movies together. Their first film was Drums Along the Mohawk in 1939. The most recent movie that Charles Tannen and Mae Marsh starred together was A Blueprint for Murder in 1953
Christy Cabanne and Mae Marsh have starred in 19 movies together. Their first film was A Beast at Bay in 1912. The most recent movie that Christy Cabanne and Mae Marsh starred together was His Lesson in 1915
Ruth Clifford and Mae Marsh have starred in 19 movies together. Their first film was Hollywood Boulevard in 1936. The most recent movie that Ruth Clifford and Mae Marsh starred together was Two Rode Together in 1961
Blanche Sweet and Mae Marsh have starred in 18 movies together. Their first film was Fighting Blood in 1911. The most recent movie that Blanche Sweet and Mae Marsh starred together was The Film Parade in 1933
Joseph McDermott and Mae Marsh have starred in 18 movies together. Their first film was The Inner Circle in 1912. The most recent movie that Joseph McDermott and Mae Marsh starred together was Brute Force in 1914
Harry Carey and Mae Marsh have starred in 17 movies together. Their first film was Two Daughters of Eve in 1912. The most recent movie that Harry Carey and Mae Marsh starred together was The Film Parade in 1933
Walter Miller and Mae Marsh have starred in 16 movies together. Their first film was Brutality in 1912. The most recent movie that Walter Miller and Mae Marsh starred together was The Grapes of Wrath in 1940
Mary Pickford and Mae Marsh have starred in 16 movies together. Their first film was Ramona in 1910. The most recent movie that Mary Pickford and Mae Marsh starred together was The Film Parade in 1933
Adolph Lestina and Mae Marsh have starred in 16 movies together. Their first film was A Lodging for the Night in 1912. The most recent movie that Adolph Lestina and Mae Marsh starred together was Judith of Bethulia in 1914
1 | 2 | 3 | 4 | 5 | 6 | 7 | 8 | 9