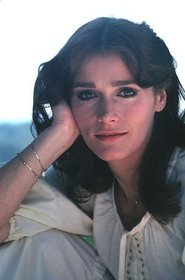 Margot Kidder's filmography and actor connections
Margot Kidder has starred in 65 movies. The 5 most recent movies Margot Kidder was in are listed below.
Next is the list of 1865 actors/actresses that Margot Kidder has worked with spread over 94 pages. The list is sorted by the people Margot Kidder has worked most frequently with. When you find the person you are looking for, click on the link to view a list of movies they have worked in together.
If you decide instead to click on a movie with Margot Kidder, it will display the top billed cast. If the cast members have starred together in other movies; beneath the cast member a list will display.
---
Christopher Reeve and Margot Kidder have starred in 4 movies together. Their first film was Superman in 1978. The most recent movie that Christopher Reeve and Margot Kidder starred together was Superman IV: The Quest for Peace in 1987
Sean McCann and Margot Kidder have starred in 4 movies together. Their first film was A Quiet Day in Belfast in 1974. The most recent movie that Sean McCann and Margot Kidder starred together was No Deposit in 2015
Art Hindle and Margot Kidder have starred in 4 movies together. Their first film was Black Christmas in 1974. The most recent movie that Art Hindle and Margot Kidder starred together was No Deposit in 2015
Nick Mancuso and Margot Kidder have starred in 4 movies together. Their first film was Black Christmas in 1974. The most recent movie that Nick Mancuso and Margot Kidder starred together was The Big Fat Stone in 2014
Jason Blicker and Margot Kidder have starred in 4 movies together. Their first film was La Florida in 1993. The most recent movie that Jason Blicker and Margot Kidder starred together was No Deposit in 2015
Jackie Cooper and Margot Kidder have starred in 4 movies together. Their first film was Superman in 1978. The most recent movie that Jackie Cooper and Margot Kidder starred together was Superman IV: The Quest for Peace in 1987
Marc McClure and Margot Kidder have starred in 4 movies together. Their first film was Superman in 1978. The most recent movie that Marc McClure and Margot Kidder starred together was Superman IV: The Quest for Peace in 1987
Géza Kovács and Margot Kidder have starred in 3 movies together. Their first film was Real Gangsters in 2013. The most recent movie that Géza Kovács and Margot Kidder starred together was No Deposit in 2015
Susannah York and Margot Kidder have starred in 3 movies together. Their first film was Superman in 1978. The most recent movie that Susannah York and Margot Kidder starred together was Superman IV: The Quest for Peace in 1987
Shane Rimmer and Margot Kidder have starred in 3 movies together. Their first film was Superman in 1978. The most recent movie that Shane Rimmer and Margot Kidder starred together was Superman III in 1983
Robert Loggia and Margot Kidder have starred in 3 movies together. Their first film was Real Gangsters in 2013. The most recent movie that Robert Loggia and Margot Kidder starred together was No Deposit in 2015
Gene Hackman and Margot Kidder have starred in 3 movies together. Their first film was Superman in 1978. The most recent movie that Gene Hackman and Margot Kidder starred together was Superman IV: The Quest for Peace in 1987
Michael Paré and Margot Kidder have starred in 3 movies together. Their first film was Real Gangsters in 2013. The most recent movie that Michael Paré and Margot Kidder starred together was No Deposit in 2015
John Hollis and Margot Kidder have starred in 3 movies together. Their first film was Superman in 1978. The most recent movie that John Hollis and Margot Kidder starred together was Superman IV: The Quest for Peace in 1987
Tony Rosato and Margot Kidder have starred in 3 movies together. Their first film was Real Gangsters in 2013. The most recent movie that Tony Rosato and Margot Kidder starred together was No Deposit in 2015
Derek Lyons and Margot Kidder have starred in 3 movies together. Their first film was Superman II in 1980. The most recent movie that Derek Lyons and Margot Kidder starred together was Superman IV: The Quest for Peace in 1987
Ellen Dubin and Margot Kidder have starred in 3 movies together. Their first film was Real Gangsters in 2013. The most recent movie that Ellen Dubin and Margot Kidder starred together was No Deposit in 2015
Paul Amato and Margot Kidder have starred in 3 movies together. Their first film was Real Gangsters in 2013. The most recent movie that Paul Amato and Margot Kidder starred together was No Deposit in 2015
Geoffrey Lewis and Margot Kidder have starred in 3 movies together. Their first film was The Great Waldo Pepper in 1975. The most recent movie that Geoffrey Lewis and Margot Kidder starred together was Maverick in 1994
Richard Donner and Margot Kidder have starred in 3 movies together. Their first film was Superman in 1978. The most recent movie that Richard Donner and Margot Kidder starred together was Maverick in 1994
1 | 2 | 3 | 4 | 5 | 6 | 7 | 8 | 9