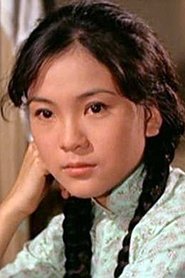 Maria Yi's filmography and actor connections
Maria Yi has starred in 8 movies. The 5 most recent movies Maria Yi was in are listed below.
Next is the list of 141 actors/actresses that Maria Yi has worked with spread over 8 pages. The list is sorted by the people Maria Yi has worked most frequently with. When you find the person you are looking for, click on the link to view a list of movies they have worked in together.
If you decide instead to click on a movie with Maria Yi, it will display the top billed cast. If the cast members have starred together in other movies; beneath the cast member a list will display.
---
Kun Li and Maria Yi have starred in 5 movies together. Their first film was Tang shan da xiong in 1971. The most recent movie that Kun Li and Maria Yi starred together was Game of Death in 1978
James Tien and Maria Yi have starred in 5 movies together. Their first film was Tang shan da xiong in 1971. The most recent movie that James Tien and Maria Yi starred together was Game of Death in 1978
Ching-Ying Lam and Maria Yi have starred in 4 movies together. Their first film was Tang shan da xiong in 1971. The most recent movie that Ching-Ying Lam and Maria Yi starred together was Game of Death in 1978
Shan Chin and Maria Yi have starred in 4 movies together. Their first film was Tang shan da xiong in 1971. The most recent movie that Shan Chin and Maria Yi starred together was Leng mian hu in 1973
Ying-Chieh Han and Maria Yi have starred in 3 movies together. Their first film was Tang shan da xiong in 1971. The most recent movie that Ying-Chieh Han and Maria Yi starred together was Leng mian hu in 1973
Sammo Kam-Bo Hung and Maria Yi have starred in 3 movies together. Their first film was Zhong tai quan tan sheng si zhan in 1974. The most recent movie that Sammo Kam-Bo Hung and Maria Yi starred together was Game of Death in 1978
Biao Yuen and Maria Yi have starred in 3 movies together. Their first film was Jing wu men in 1972. The most recent movie that Biao Yuen and Maria Yi starred together was Game of Death in 1978
Wah Yuen and Maria Yi have starred in 3 movies together. Their first film was Jing wu men in 1972. The most recent movie that Wah Yuen and Maria Yi starred together was Game of Death in 1978
Tony Liu and Maria Yi have starred in 3 movies together. Their first film was Tang shan da xiong in 1971. The most recent movie that Tony Liu and Maria Yi starred together was Bei Shao lin in 1976
Bruce Lee and Maria Yi have starred in 3 movies together. Their first film was Tang shan da xiong in 1971. The most recent movie that Bruce Lee and Maria Yi starred together was Game of Death in 1978
Nora Miao and Maria Yi have starred in 3 movies together. Their first film was Tang shan da xiong in 1971. The most recent movie that Nora Miao and Maria Yi starred together was Game of Death in 1978
Corey Yuen and Maria Yi have starred in 2 movies together. Their first film was Jing wu men in 1972. The most recent movie that Corey Yuen and Maria Yi starred together was Zhong tai quan tan sheng si zhan in 1974
Jim James and Maria Yi have starred in 2 movies together. Their first film was Jing wu men in 1972. The most recent movie that Jim James and Maria Yi starred together was Game of Death in 1978
Hsi Chang and Maria Yi have starred in 2 movies together. Their first film was Zhui ji in 1971. The most recent movie that Hsi Chang and Maria Yi starred together was Jing wu men in 1972
Stephen Chang and Maria Yi have starred in 2 movies together. Their first film was Tang shan da xiong in 1971. The most recent movie that Stephen Chang and Maria Yi starred together was Game of Death in 1978
Mars Mars and Maria Yi have starred in 2 movies together. Their first film was Jing wu men in 1972. The most recent movie that Mars Mars and Maria Yi starred together was Game of Death in 1978
Billy Chan and Maria Yi have starred in 2 movies together. Their first film was Tang shan da xiong in 1971. The most recent movie that Billy Chan and Maria Yi starred together was Jing wu men in 1972
Wei Lo and Maria Yi have starred in 2 movies together. Their first film was Jing wu men in 1972. The most recent movie that Wei Lo and Maria Yi starred together was Leng mian hu in 1973
Lung Chan and Maria Yi have starred in 2 movies together. Their first film was Tang shan da xiong in 1971. The most recent movie that Lung Chan and Maria Yi starred together was Zhong tai quan tan sheng si zhan in 1974
Feng Tien and Maria Yi have starred in 2 movies together. Their first film was Jing wu men in 1972. The most recent movie that Feng Tien and Maria Yi starred together was Leng mian hu in 1973