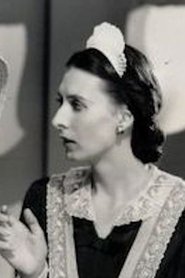 Mary Field's filmography and actor connections
Mary Field has starred in 175 movies. The 5 most recent movies Mary Field was in are listed below.
Next is the list of 4441 actors/actresses that Mary Field has worked with spread over 223 pages. The list is sorted by the people Mary Field has worked most frequently with. When you find the person you are looking for, click on the link to view a list of movies they have worked in together.
If you decide instead to click on a movie with Mary Field, it will display the top billed cast. If the cast members have starred together in other movies; beneath the cast member a list will display.
---
Bess Flowers and Mary Field have starred in 34 movies together. Their first film was His Exciting Night in 1938. The most recent movie that Bess Flowers and Mary Field starred together was Lucy Gallant in 1955
Harold Miller and Mary Field have starred in 19 movies together. Their first film was One Foot in Heaven in 1941. The most recent movie that Harold Miller and Mary Field starred together was The Toy Tiger in 1956
William Newell and Mary Field have starred in 17 movies together. Their first film was Slander House in 1938. The most recent movie that William Newell and Mary Field starred together was The Missouri Traveler in 1958
Ralph Dunn and Mary Field have starred in 15 movies together. Their first film was The Storm in 1938. The most recent movie that Ralph Dunn and Mary Field starred together was Mr. Soft Touch in 1949
James Conaty and Mary Field have starred in 15 movies together. Their first film was Good Girls Go to Paris in 1939. The most recent movie that James Conaty and Mary Field starred together was Lucy Gallant in 1955
Eddie Hall and Mary Field have starred in 15 movies together. Their first film was His Exciting Night in 1938. The most recent movie that Eddie Hall and Mary Field starred together was The Trouble with Women in 1947
Stuart Holmes and Mary Field have starred in 15 movies together. Their first film was Jezebel in 1938. The most recent movie that Stuart Holmes and Mary Field starred together was Let's Dance in 1950
Minerva Urecal and Mary Field have starred in 14 movies together. Their first film was Dancing Co-Ed in 1939. The most recent movie that Minerva Urecal and Mary Field starred together was Anything Can Happen in 1952
Billy Wayne and Mary Field have starred in 14 movies together. Their first film was The Amazing Dr. Clitterhouse in 1938. The most recent movie that Billy Wayne and Mary Field starred together was Mighty Joe Young in 1949
Eddie Dunn and Mary Field have starred in 14 movies together. Their first film was The Storm in 1938. The most recent movie that Eddie Dunn and Mary Field starred together was Mighty Joe Young in 1949
Chuck Hamilton and Mary Field have starred in 14 movies together. Their first film was Unexpected Father in 1939. The most recent movie that Chuck Hamilton and Mary Field starred together was Ride a Crooked Trail in 1958
James Flavin and Mary Field have starred in 14 movies together. Their first film was Sergeant Madden in 1939. The most recent movie that James Flavin and Mary Field starred together was Mighty Joe Young in 1949
Ronald R. Rondell and Mary Field have starred in 13 movies together. Their first film was His Exciting Night in 1938. The most recent movie that Ronald R. Rondell and Mary Field starred together was And Now Tomorrow in 1944
Milton Kibbee and Mary Field have starred in 13 movies together. Their first film was Little Accident in 1939. The most recent movie that Milton Kibbee and Mary Field starred together was The Greatest Show on Earth in 1952
Sam Harris and Mary Field have starred in 13 movies together. Their first film was My Son, My Son! in 1940. The most recent movie that Sam Harris and Mary Field starred together was Ride a Crooked Trail in 1958
Charles Sherlock and Mary Field have starred in 13 movies together. Their first film was The Storm in 1938. The most recent movie that Charles Sherlock and Mary Field starred together was Lucy Gallant in 1955
Emmett Vogan and Mary Field have starred in 13 movies together. Their first film was Cowboy from Brooklyn in 1938. The most recent movie that Emmett Vogan and Mary Field starred together was One Sunday Afternoon in 1948
Syd Saylor and Mary Field have starred in 13 movies together. Their first film was There Goes My Heart in 1938. The most recent movie that Syd Saylor and Mary Field starred together was The Greatest Show on Earth in 1952
Lee Phelps and Mary Field have starred in 13 movies together. Their first film was Dancing Co-Ed in 1939. The most recent movie that Lee Phelps and Mary Field starred together was Joan of Arc in 1948
Byron Foulger and Mary Field have starred in 13 movies together. Their first film was Three Faces West in 1940. The most recent movie that Byron Foulger and Mary Field starred together was Mighty Joe Young in 1949
1 | 2 | 3 | 4 | 5 | 6 | 7 | 8 | 9