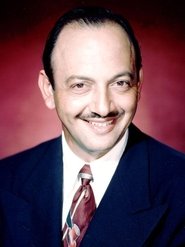 Mel Blanc's filmography and actor connections
Mel Blanc has starred in 1057 movies. The 5 most recent movies Mel Blanc was in are listed below.
Next is the list of 1610 actors/actresses that Mel Blanc has worked with spread over 81 pages. The list is sorted by the people Mel Blanc has worked most frequently with. When you find the person you are looking for, click on the link to view a list of movies they have worked in together.
If you decide instead to click on a movie with Mel Blanc, it will display the top billed cast. If the cast members have starred together in other movies; beneath the cast member a list will display.
---
Sara Berner and Mel Blanc have starred in 81 movies together. Their first film was Porky's Double Trouble in 1937. The most recent movie that Sara Berner and Mel Blanc starred together was A Kiddies Kitty in 1955
Bea Benaderet and Mel Blanc have starred in 77 movies together. Their first film was Confederate Honey in 1940. The most recent movie that Bea Benaderet and Mel Blanc starred together was Tweet Dreams in 1959
Robert C. Bruce and Mel Blanc have starred in 63 movies together. Their first film was Rover's Rival in 1937. The most recent movie that Robert C. Bruce and Mel Blanc starred together was Bonanza Bunny in 1959
June Foray and Mel Blanc have starred in 60 movies together. Their first film was The Unbearable Bear in 1943. The most recent movie that June Foray and Mel Blanc starred together was I Tawt I Taw a Puddy Tat in 2011
Arthur Q. Bryan and Mel Blanc have starred in 60 movies together. Their first film was A Feud There Was in 1938. The most recent movie that Arthur Q. Bryan and Mel Blanc starred together was Bugs Bunny's 3rd Movie: 1001 Rabbit Tales in 1982
Billy Bletcher and Mel Blanc have starred in 58 movies together. Their first film was A Sunbonnet Blue in 1937. The most recent movie that Billy Bletcher and Mel Blanc starred together was Bear Feat in 1949
Stan Freberg and Mel Blanc have starred in 38 movies together. Their first film was Bugs Bunny and the Three Bears in 1944. The most recent movie that Stan Freberg and Mel Blanc starred together was Looney Tunes: Back in Action in 2003
Tedd Pierce and Mel Blanc have starred in 37 movies together. Their first film was Little Red Walking Hood in 1937. The most recent movie that Tedd Pierce and Mel Blanc starred together was Bell Hoppy in 1954
Daws Butler and Mel Blanc have starred in 33 movies together. Their first film was Gift Wrapped in 1952. The most recent movie that Daws Butler and Mel Blanc starred together was The Phantom Tollbooth in 1970
Bernice Hansen and Mel Blanc have starred in 30 movies together. Their first film was A Sunbonnet Blue in 1937. The most recent movie that Bernice Hansen and Mel Blanc starred together was Mouse Trappers in 1941
The Sportsmen Quartet and Mel Blanc have starred in 28 movies together. Their first film was A Sunbonnet Blue in 1937. The most recent movie that The Sportsmen Quartet and Mel Blanc starred together was What's Up Doc? in 1950
Ben Hardaway and Mel Blanc have starred in 27 movies together. Their first film was Love and Curses in 1938. The most recent movie that Ben Hardaway and Mel Blanc starred together was Destination Meat Ball in 1951
Tex Avery and Mel Blanc have starred in 22 movies together. Their first film was A Sunbonnet Blue in 1937. The most recent movie that Tex Avery and Mel Blanc starred together was Hold the Lion, Please in 1942
Kent Rogers and Mel Blanc have starred in 22 movies together. Their first film was Art Gallery in 1939. The most recent movie that Kent Rogers and Mel Blanc starred together was The Bashful Buzzard in 1945
Danny Webb and Mel Blanc have starred in 21 movies together. Their first film was Clean Pastures in 1937. The most recent movie that Danny Webb and Mel Blanc starred together was Life with Feathers in 1945
Margaret Hill-Talbot and Mel Blanc have starred in 15 movies together. Their first film was Man Hunt in 1938. The most recent movie that Margaret Hill-Talbot and Mel Blanc starred together was Good-Bye Mr. Moth in 1942
Jack Mather and Mel Blanc have starred in 14 movies together. Their first film was Ski for Two in 1944. The most recent movie that Jack Mather and Mel Blanc starred together was Banquet Busters in 1948
Grace Stafford and Mel Blanc have starred in 14 movies together. Their first film was Fair Today in 1941. The most recent movie that Grace Stafford and Mel Blanc starred together was Born to Peck in 1952
Cliff Nazarro and Mel Blanc have starred in 13 movies together. Their first film was A-Lad-In Bagdad in 1938. The most recent movie that Cliff Nazarro and Mel Blanc starred together was Curtain Razor in 1949
Paul Julian and Mel Blanc have starred in 13 movies together. Their first film was Fast and Furry-ous in 1949. The most recent movie that Paul Julian and Mel Blanc starred together was The Bugs Bunny/Road-Runner Movie in 1979
1 | 2 | 3 | 4 | 5 | 6 | 7 | 8 | 9