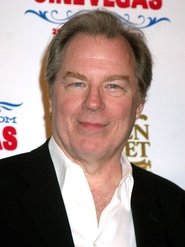 Michael McKean's filmography and actor connections
Michael McKean has starred in 73 movies. The 5 most recent movies Michael McKean was in are listed below.
Next is the list of 3486 actors/actresses that Michael McKean has worked with spread over 175 pages. The list is sorted by the people Michael McKean has worked most frequently with. When you find the person you are looking for, click on the link to view a list of movies they have worked in together.
If you decide instead to click on a movie with Michael McKean, it will display the top billed cast. If the cast members have starred together in other movies; beneath the cast member a list will display.
---
Harry Shearer and Michael McKean have starred in 9 movies together. Their first film was Cracking Up in 1977. The most recent movie that Harry Shearer and Michael McKean starred together was Emerson: Pictures of an Exhibitionist in 2015
Ed Begley Jr. and Michael McKean have starred in 8 movies together. Their first film was Young Doctors in Love in 1982. The most recent movie that Ed Begley Jr. and Michael McKean starred together was Whatever Works in 2009
Fred Willard and Michael McKean have starred in 8 movies together. Their first film was Cracking Up in 1977. The most recent movie that Fred Willard and Michael McKean starred together was Imps* in 2009
Christopher Guest and Michael McKean have starred in 7 movies together. Their first film was This Is Spinal Tap in 1984. The most recent movie that Christopher Guest and Michael McKean starred together was Emerson: Pictures of an Exhibitionist in 2015
David L. Lander and Michael McKean have starred in 5 movies together. Their first film was Cracking Up in 1977. The most recent movie that David L. Lander and Michael McKean starred together was Imps* in 2009
Larry Miller and Michael McKean have starred in 5 movies together. Their first film was Radioland Murders in 1994. The most recent movie that Larry Miller and Michael McKean starred together was For Your Consideration in 2006
Julie Payne and Michael McKean have starred in 5 movies together. Their first film was This Is Spinal Tap in 1984. The most recent movie that Julie Payne and Michael McKean starred together was Teddy Bears' Picnic in 2002
Beverly D'Angelo and Michael McKean have starred in 4 movies together. Their first film was Man Trouble in 1992. The most recent movie that Beverly D'Angelo and Michael McKean starred together was Relative Strangers in 2006
Scott Williamson and Michael McKean have starred in 4 movies together. Their first film was The Big Picture in 1989. The most recent movie that Scott Williamson and Michael McKean starred together was For Your Consideration in 2006
Jane Lynch and Michael McKean have starred in 4 movies together. Their first film was Best in Show in 2000. The most recent movie that Jane Lynch and Michael McKean starred together was Adventures of Power in 2008
John Michael Higgins and Michael McKean have starred in 4 movies together. Their first film was Best in Show in 2000. The most recent movie that John Michael Higgins and Michael McKean starred together was For Your Consideration in 2006
Martin Mull and Michael McKean have starred in 4 movies together. Their first film was Clue in 1985. The most recent movie that Martin Mull and Michael McKean starred together was Relative Strangers in 2006
Jon Lovitz and Michael McKean have starred in 4 movies together. Their first film was Jumpin' Jack Flash in 1986. The most recent movie that Jon Lovitz and Michael McKean starred together was The Producers in 2005
Parker Posey and Michael McKean have starred in 4 movies together. Their first film was Coneheads in 1993. The most recent movie that Parker Posey and Michael McKean starred together was For Your Consideration in 2006
Don Lake and Michael McKean have starred in 4 movies together. Their first film was Short Circuit 2 in 1988. The most recent movie that Don Lake and Michael McKean starred together was For Your Consideration in 2006
Eugene Levy and Michael McKean have starred in 3 movies together. Their first film was Best in Show in 2000. The most recent movie that Eugene Levy and Michael McKean starred together was For Your Consideration in 2006
Catherine O'Hara and Michael McKean have starred in 3 movies together. Their first film was Best in Show in 2000. The most recent movie that Catherine O'Hara and Michael McKean starred together was For Your Consideration in 2006
Helen Kelly and Michael McKean have starred in 3 movies together. Their first film was This Is Spinal Tap in 1984. The most recent movie that Helen Kelly and Michael McKean starred together was Adventures of Power in 2008
Richard Kind and Michael McKean have starred in 3 movies together. Their first film was The Producers in 2005. The most recent movie that Richard Kind and Michael McKean starred together was The Grand in 2007
Carol Kane and Michael McKean have starred in 3 movies together. Their first film was Jumpin' Jack Flash in 1986. The most recent movie that Carol Kane and Michael McKean starred together was My First Mister in 2001
1 | 2 | 3 | 4 | 5 | 6 | 7 | 8 | 9