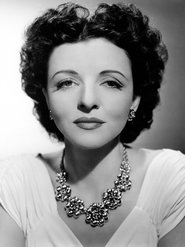 Mona Maris's filmography and actor connections
Mona Maris has starred in 53 movies. The 5 most recent movies Mona Maris was in are listed below.
Next is the list of 1054 actors/actresses that Mona Maris has worked with spread over 53 pages. The list is sorted by the people Mona Maris has worked most frequently with. When you find the person you are looking for, click on the link to view a list of movies they have worked in together.
If you decide instead to click on a movie with Mona Maris, it will display the top billed cast. If the cast members have starred together in other movies; beneath the cast member a list will display.
---
Martin Garralaga and Mona Maris have starred in 8 movies together. Their first film was El precio de un beso in 1930. The most recent movie that Martin Garralaga and Mona Maris starred together was Monsieur Beaucaire in 1946
José Mojica and Mona Maris have starred in 6 movies together. Their first film was Cuando el amor ríe in 1930. The most recent movie that José Mojica and Mona Maris starred together was Un capitan de Cosacos in 1934
Carlos Villarías and Mona Maris have starred in 6 movies together. Their first film was Cuando el amor ríe in 1930. The most recent movie that Carlos Villarías and Mona Maris starred together was Asegure a su mujer in 1935
Romualdo Tirado and Mona Maris have starred in 5 movies together. Their first film was El caballero de la noche in 1932. The most recent movie that Romualdo Tirado and Mona Maris starred together was Melodía prohibida in 1933
Antonio Moreno and Mona Maris have starred in 5 movies together. Their first film was Romance of the Rio Grande in 1929. The most recent movie that Antonio Moreno and Mona Maris starred together was Tampico in 1944
Soledad Jiménez and Mona Maris have starred in 5 movies together. Their first film was Romance of the Rio Grande in 1929. The most recent movie that Soledad Jiménez and Mona Maris starred together was Tres Amores in 1934
Arno Frey and Mona Maris have starred in 4 movies together. Their first film was Underground in 1941. The most recent movie that Arno Frey and Mona Maris starred together was Tampico in 1944
Tom Patricola and Mona Maris have starred in 4 movies together. Their first film was El precio de un beso in 1930. The most recent movie that Tom Patricola and Mona Maris starred together was Melodía prohibida in 1933
Hans von Morhart and Mona Maris have starred in 4 movies together. Their first film was Underground in 1941. The most recent movie that Hans von Morhart and Mona Maris starred together was Tampico in 1944
Jean Del Val and Mona Maris have starred in 4 movies together. Their first film was Le plombier amoureux in 1932. The most recent movie that Jean Del Val and Mona Maris starred together was Monsieur Beaucaire in 1946
Ralph Navarro and Mona Maris have starred in 4 movies together. Their first film was Melodía prohibida in 1933. The most recent movie that Ralph Navarro and Mona Maris starred together was Monsieur Beaucaire in 1946
George J. Lewis and Mona Maris have starred in 4 movies together. Their first film was South of the Rio Grande in 1932. The most recent movie that George J. Lewis and Mona Maris starred together was The Desert Hawk in 1944
Juan Torena and Mona Maris have starred in 4 movies together. Their first film was Del mismo barro in 1930. The most recent movie that Juan Torena and Mona Maris starred together was No dejes la puerta abierta in 1933
Gilbert Roland and Mona Maris have starred in 4 movies together. Their first film was The Passionate Plumber in 1932. The most recent movie that Gilbert Roland and Mona Maris starred together was The Desert Hawk in 1944
Andrés de Segurola and Mona Maris have starred in 4 movies together. Their first film was El caballero de la noche in 1932. The most recent movie that Andrés de Segurola and Mona Maris starred together was Tres Amores in 1934
Francisco Moreno and Mona Maris have starred in 4 movies together. Their first film was Una viuda romántica in 1933. The most recent movie that Francisco Moreno and Mona Maris starred together was Law of the Tropics in 1941
Enrique Acosta and Mona Maris have starred in 4 movies together. Their first film was El precio de un beso in 1930. The most recent movie that Enrique Acosta and Mona Maris starred together was El cantante de Napoles in 1935
Frank Reicher and Mona Maris have starred in 3 movies together. Their first film was Flight from Destiny in 1941. The most recent movie that Frank Reicher and Mona Maris starred together was I Married an Angel in 1942
Carmen Rodríguez and Mona Maris have starred in 3 movies together. Their first film was Cuando el amor ríe in 1930. The most recent movie that Carmen Rodríguez and Mona Maris starred together was Melodía prohibida in 1933
Louis V. Arco and Mona Maris have starred in 3 movies together. Their first film was Underground in 1941. The most recent movie that Louis V. Arco and Mona Maris starred together was Berlin Correspondent in 1942
1 | 2 | 3 | 4 | 5 | 6 | 7 | 8 | 9