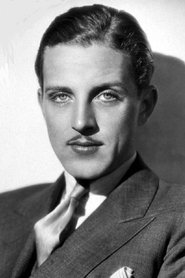 Paul Porcasi's filmography and actor connections
Paul Porcasi has starred in 146 movies. The 5 most recent movies Paul Porcasi was in are listed below.
Next is the list of 2972 actors/actresses that Paul Porcasi has worked with spread over 149 pages. The list is sorted by the people Paul Porcasi has worked most frequently with. When you find the person you are looking for, click on the link to view a list of movies they have worked in together.
If you decide instead to click on a movie with Paul Porcasi, it will display the top billed cast. If the cast members have starred together in other movies; beneath the cast member a list will display.
---
Gino Corrado and Paul Porcasi have starred in 18 movies together. Their first film was A Farewell to Arms in 1932. The most recent movie that Gino Corrado and Paul Porcasi starred together was Nothing But Trouble in 1944
Rolfe Sedan and Paul Porcasi have starred in 15 movies together. Their first film was A Lady's Morals in 1930. The most recent movie that Rolfe Sedan and Paul Porcasi starred together was I Was an Adventuress in 1940
Leo White and Paul Porcasi have starred in 13 movies together. Their first film was New Morals for Old in 1932. The most recent movie that Leo White and Paul Porcasi starred together was Background to Danger in 1943
Dewey Robinson and Paul Porcasi have starred in 13 movies together. Their first film was The Painted Woman in 1932. The most recent movie that Dewey Robinson and Paul Porcasi starred together was Hail the Conquering Hero in 1944
George Davis and Paul Porcasi have starred in 13 movies together. Their first film was Broadway in 1929. The most recent movie that George Davis and Paul Porcasi starred together was It Started with Eve in 1941
Frank Reicher and Paul Porcasi have starred in 12 movies together. Their first film was A Lady's Morals in 1930. The most recent movie that Frank Reicher and Paul Porcasi starred together was Background to Danger in 1943
Larry Steers and Paul Porcasi have starred in 12 movies together. Their first film was Doctors' Wives in 1931. The most recent movie that Larry Steers and Paul Porcasi starred together was It Started with Eve in 1941
Lee Phelps and Paul Porcasi have starred in 12 movies together. Their first film was A Lady's Morals in 1930. The most recent movie that Lee Phelps and Paul Porcasi starred together was An American Romance in 1944
Edmund Mortimer and Paul Porcasi have starred in 12 movies together. Their first film was Doctors' Wives in 1931. The most recent movie that Edmund Mortimer and Paul Porcasi starred together was An American Romance in 1944
Edward Keane and Paul Porcasi have starred in 11 movies together. Their first film was Havana Widows in 1933. The most recent movie that Edward Keane and Paul Porcasi starred together was Nothing But Trouble in 1944
Wade Boteler and Paul Porcasi have starred in 10 movies together. Their first film was Derelict in 1930. The most recent movie that Wade Boteler and Paul Porcasi starred together was It Started with Eve in 1941
William H. O'Brien and Paul Porcasi have starred in 10 movies together. Their first film was Smart Money in 1931. The most recent movie that William H. O'Brien and Paul Porcasi starred together was An American Romance in 1944
Alphonse Martell and Paul Porcasi have starred in 10 movies together. Their first film was A Lady's Morals in 1930. The most recent movie that Alphonse Martell and Paul Porcasi starred together was I Was an Adventuress in 1940
Georges Renavent and Paul Porcasi have starred in 10 movies together. Their first film was Café Metropole in 1937. The most recent movie that Georges Renavent and Paul Porcasi starred together was Background to Danger in 1943
Arthur Hoyt and Paul Porcasi have starred in 10 movies together. Their first film was Bought! in 1931. The most recent movie that Arthur Hoyt and Paul Porcasi starred together was Hail the Conquering Hero in 1944
Frank Puglia and Paul Porcasi have starred in 10 movies together. Their first film was Chained in 1934. The most recent movie that Frank Puglia and Paul Porcasi starred together was Background to Danger in 1943
Ward Bond and Paul Porcasi have starred in 9 movies together. Their first film was Born Reckless in 1930. The most recent movie that Ward Bond and Paul Porcasi starred together was Doctors Don't Tell in 1941
Torben Meyer and Paul Porcasi have starred in 9 movies together. Their first film was Reunion in Vienna in 1933. The most recent movie that Torben Meyer and Paul Porcasi starred together was Hail the Conquering Hero in 1944
Luis Alberni and Paul Porcasi have starred in 9 movies together. Their first film was Children of Dreams in 1931. The most recent movie that Luis Alberni and Paul Porcasi starred together was Road to Zanzibar in 1941
Frank O'Connor and Paul Porcasi have starred in 9 movies together. Their first film was The Death Kiss in 1932. The most recent movie that Frank O'Connor and Paul Porcasi starred together was Hot Rhythm in 1944
1 | 2 | 3 | 4 | 5 | 6 | 7 | 8 | 9