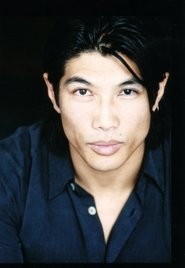 Paul Wu's filmography and actor connections
Paul Wu has starred in 22 movies. The 5 most recent movies Paul Wu was in are listed below.
Next is the list of 875 actors/actresses that Paul Wu has worked with spread over 44 pages. The list is sorted by the people Paul Wu has worked most frequently with. When you find the person you are looking for, click on the link to view a list of movies they have worked in together.
If you decide instead to click on a movie with Paul Wu, it will display the top billed cast. If the cast members have starred together in other movies; beneath the cast member a list will display.
---
Darren Shahlavi and Paul Wu have starred in 5 movies together. Their first film was Sometimes a Hero in 2003. The most recent movie that Darren Shahlavi and Paul Wu starred together was The Package in 2012
Lars Grant and Paul Wu have starred in 4 movies together. Their first film was The Process in 1998. The most recent movie that Lars Grant and Paul Wu starred together was Metallica Through the Never in 2013
Kimani Ray Smith and Paul Wu have starred in 4 movies together. Their first film was The Process in 1998. The most recent movie that Kimani Ray Smith and Paul Wu starred together was Metallica Through the Never in 2013
Mike Dopud and Paul Wu have starred in 4 movies together. Their first film was Rollerball in 2002. The most recent movie that Mike Dopud and Paul Wu starred together was The Package in 2012
Aaron Au and Paul Wu have starred in 3 movies together. Their first film was Elektra in 2005. The most recent movie that Aaron Au and Paul Wu starred together was Afghan Knights in 2007
Patrick Sabongui and Paul Wu have starred in 3 movies together. Their first film was The Package in 2012. The most recent movie that Patrick Sabongui and Paul Wu starred together was Beyond Redemption in 2015
Brian Ho and Paul Wu have starred in 3 movies together. Their first film was 500 to 1 in 2006. The most recent movie that Brian Ho and Paul Wu starred together was Beyond Redemption in 2015
Mike Ching and Paul Wu have starred in 3 movies together. Their first film was The Process in 1998. The most recent movie that Mike Ching and Paul Wu starred together was The Mummy: Tomb of the Dragon Emperor in 2008
Don Lew and Paul Wu have starred in 3 movies together. Their first film was 500 to 1 in 2006. The most recent movie that Don Lew and Paul Wu starred together was Beyond Redemption in 2015
Phillip Mitchell and Paul Wu have starred in 3 movies together. Their first film was White Noise 2: The Light in 2007. The most recent movie that Phillip Mitchell and Paul Wu starred together was Beyond Redemption in 2015
Darryl Quon and Paul Wu have starred in 3 movies together. Their first film was 500 to 1 in 2006. The most recent movie that Darryl Quon and Paul Wu starred together was Metallica Through the Never in 2013
Ed Anders and Paul Wu have starred in 3 movies together. Their first film was White Noise 2: The Light in 2007. The most recent movie that Ed Anders and Paul Wu starred together was Metallica Through the Never in 2013
Steven McMichael and Paul Wu have starred in 3 movies together. Their first film was Blade: Trinity in 2004. The most recent movie that Steven McMichael and Paul Wu starred together was Metallica Through the Never in 2013
Aaron Pearl and Paul Wu have starred in 3 movies together. Their first film was Dangerous Attraction in 2000. The most recent movie that Aaron Pearl and Paul Wu starred together was In the Name of the King: A Dungeon Siege Tale in 2007
James Michalopolous and Paul Wu have starred in 2 movies together. Their first film was Sometimes a Hero in 2003. The most recent movie that James Michalopolous and Paul Wu starred together was Red Riding Hood in 2011
Cody Laudan and Paul Wu have starred in 2 movies together. Their first film was The Package in 2012. The most recent movie that Cody Laudan and Paul Wu starred together was Metallica Through the Never in 2013
Vicky Huang and Paul Wu have starred in 2 movies together. Their first film was They Wait in 2007. The most recent movie that Vicky Huang and Paul Wu starred together was Beyond Redemption in 2015
Ben Ratner and Paul Wu have starred in 2 movies together. Their first film was Profile for Murder in 1996. The most recent movie that Ben Ratner and Paul Wu starred together was Man About Town in 2006
Ken Tran and Paul Wu have starred in 2 movies together. Their first film was The Art of War in 2000. The most recent movie that Ken Tran and Paul Wu starred together was The Mummy: Tomb of the Dragon Emperor in 2008
John Ulmer and Paul Wu have starred in 2 movies together. Their first film was Blade: Trinity in 2004. The most recent movie that John Ulmer and Paul Wu starred together was Metallica Through the Never in 2013
1 | 2 | 3 | 4 | 5 | 6 | 7 | 8 | 9