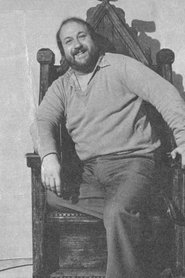 Pupo De Luca's filmography and actor connections
Pupo De Luca has starred in 48 movies. The 5 most recent movies Pupo De Luca was in are listed below.
Next is the list of 744 actors/actresses that Pupo De Luca has worked with spread over 38 pages. The list is sorted by the people Pupo De Luca has worked most frequently with. When you find the person you are looking for, click on the link to view a list of movies they have worked in together.
If you decide instead to click on a movie with Pupo De Luca, it will display the top billed cast. If the cast members have starred together in other movies; beneath the cast member a list will display.
---
Carla Mancini and Pupo De Luca have starred in 12 movies together. Their first film was Banditi a Milano in 1968. The most recent movie that Carla Mancini and Pupo De Luca starred together was Anche gli angeli tirano di destro in 1974
Femi Benussi and Pupo De Luca have starred in 10 movies together. Their first film was Finalmente le mille e una notte in 1972. The most recent movie that Femi Benussi and Pupo De Luca starred together was La professoressa di lingue in 1976
Luigi Antonio Guerra and Pupo De Luca have starred in 8 movies together. Their first film was Decameron n° 2 - Le altre novelle del Boccaccio in 1972. The most recent movie that Luigi Antonio Guerra and Pupo De Luca starred together was La cognatina in 1975
Fortunato Arena and Pupo De Luca have starred in 5 movies together. Their first film was Continuavano a chiamarlo Trinità in 1971. The most recent movie that Fortunato Arena and Pupo De Luca starred together was Anche gli angeli tirano di destro in 1974
Dante Cleri and Pupo De Luca have starred in 5 movies together. Their first film was Continuavano a chiamarlo Trinità in 1971. The most recent movie that Dante Cleri and Pupo De Luca starred together was Anche gli angeli tirano di destro in 1974
Pietro Torrisi and Pupo De Luca have starred in 5 movies together. Their first film was Continuavano a chiamarlo Trinità in 1971. The most recent movie that Pietro Torrisi and Pupo De Luca starred together was Di Tresette ce n'è uno, tutti gli altri son nessuno in 1974
Krista Nell and Pupo De Luca have starred in 5 movies together. Their first film was Decameron n° 2 - Le altre novelle del Boccaccio in 1972. The most recent movie that Krista Nell and Pupo De Luca starred together was Mamma... li turchi! in 1973
Claudio Ruffini and Pupo De Luca have starred in 5 movies together. Their first film was L'arciere di fuoco in 1971. The most recent movie that Claudio Ruffini and Pupo De Luca starred together was I violenti di Roma bene in 1976
Tom Felleghy and Pupo De Luca have starred in 5 movies together. Their first film was Noi donne siamo fatte così in 1971. The most recent movie that Tom Felleghy and Pupo De Luca starred together was Un toro da monta in 1976
Leopoldo Trieste and Pupo De Luca have starred in 4 movies together. Their first film was La vacanza in 1971. The most recent movie that Leopoldo Trieste and Pupo De Luca starred together was Roma drogata: la polizia non può intervenire in 1975
Renzo Pevarello and Pupo De Luca have starred in 4 movies together. Their first film was Continuavano a chiamarlo Trinità in 1971. The most recent movie that Renzo Pevarello and Pupo De Luca starred together was Di Tresette ce n'è uno, tutti gli altri son nessuno in 1974
Erika Blanc and Pupo De Luca have starred in 4 movies together. Their first film was Sette volte sette in 1968. The most recent movie that Erika Blanc and Pupo De Luca starred together was L'ammazzatina in 1974
Osiride Pevarello and Pupo De Luca have starred in 4 movies together. Their first film was Continuavano a chiamarlo Trinità in 1971. The most recent movie that Osiride Pevarello and Pupo De Luca starred together was E poi lo chiamarono il magnifico in 1972
Riccardo Garrone and Pupo De Luca have starred in 4 movies together. Their first film was Decameron proibitissimo (Boccaccio mio statte zitto) in 1972. The most recent movie that Riccardo Garrone and Pupo De Luca starred together was Di Tresette ce n'è uno, tutti gli altri son nessuno in 1974
Orchidea de Santis and Pupo De Luca have starred in 4 movies together. Their first film was Decameroticus in 1972. The most recent movie that Orchidea de Santis and Pupo De Luca starred together was Le dolci zie in 1975
Salvatore Baccaro and Pupo De Luca have starred in 4 movies together. Their first film was Decameron n° 2 - Le altre novelle del Boccaccio in 1972. The most recent movie that Salvatore Baccaro and Pupo De Luca starred together was Anche gli angeli tirano di destro in 1974
Umberto Di Grazia and Pupo De Luca have starred in 4 movies together. Their first film was Banditi a Milano in 1968. The most recent movie that Umberto Di Grazia and Pupo De Luca starred together was Decameron n° 2 - Le altre novelle del Boccaccio in 1972
Salvatore Puntillo and Pupo De Luca have starred in 4 movies together. Their first film was Finalmente le mille e una notte in 1972. The most recent movie that Salvatore Puntillo and Pupo De Luca starred together was Conviene far bene l'amore in 1975
Filippo De Gara and Pupo De Luca have starred in 4 movies together. Their first film was Noi donne siamo fatte così in 1971. The most recent movie that Filippo De Gara and Pupo De Luca starred together was La svergognata in 1974
Furio Meniconi and Pupo De Luca have starred in 4 movies together. Their first film was Continuavano a chiamarlo Trinità in 1971. The most recent movie that Furio Meniconi and Pupo De Luca starred together was Di Tresette ce n'è uno, tutti gli altri son nessuno in 1974
1 | 2 | 3 | 4 | 5 | 6 | 7 | 8 | 9