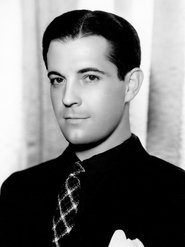 Ramon Novarro's filmography and actor connections
Ramon Novarro has starred in 60 movies. The 5 most recent movies Ramon Novarro was in are listed below.
Next is the list of 1089 actors/actresses that Ramon Novarro has worked with spread over 55 pages. The list is sorted by the people Ramon Novarro has worked most frequently with. When you find the person you are looking for, click on the link to view a list of movies they have worked in together.
If you decide instead to click on a movie with Ramon Novarro, it will display the top billed cast. If the cast members have starred together in other movies; beneath the cast member a list will display.
---
John George and Ramon Novarro have starred in 10 movies together. Their first film was The Four Horsemen of the Apocalypse in 1921. The most recent movie that John George and Ramon Novarro starred together was Heller in Pink Tights in 1960
Edward Connelly and Ramon Novarro have starred in 9 movies together. Their first film was The Four Horsemen of the Apocalypse in 1921. The most recent movie that Edward Connelly and Ramon Novarro starred together was Across to Singapore in 1928
Lewis Stone and Ramon Novarro have starred in 7 movies together. Their first film was The Concert in 1921. The most recent movie that Lewis Stone and Ramon Novarro starred together was Twenty Years After in 1944
Wallace Beery and Ramon Novarro have starred in 6 movies together. Their first film was The Little American in 1917. The most recent movie that Wallace Beery and Ramon Novarro starred together was Twenty Years After in 1944
Alice Terry and Ramon Novarro have starred in 6 movies together. Their first film was The Four Horsemen of the Apocalypse in 1921. The most recent movie that Alice Terry and Ramon Novarro starred together was Lovers? in 1927
Renée Adorée and Ramon Novarro have starred in 5 movies together. Their first film was A Certain Young Man in 1928. The most recent movie that Renée Adorée and Ramon Novarro starred together was Twenty Years After in 1944
Leo White and Ramon Novarro have starred in 5 movies together. Their first film was Ben-Hur: A Tale of the Christ in 1925. The most recent movie that Leo White and Ramon Novarro starred together was The Cat and the Fiddle in 1934
Sumner Getchell and Ramon Novarro have starred in 4 movies together. Their first film was The Flying Fleet in 1929. The most recent movie that Sumner Getchell and Ramon Novarro starred together was The Cat and the Fiddle in 1934
Jean Hersholt and Ramon Novarro have starred in 4 movies together. Their first film was The Four Horsemen of the Apocalypse in 1921. The most recent movie that Jean Hersholt and Ramon Novarro starred together was The Cat and the Fiddle in 1934
Lionel Barrymore and Ramon Novarro have starred in 4 movies together. Their first film was Ben-Hur: A Tale of the Christ in 1925. The most recent movie that Lionel Barrymore and Ramon Novarro starred together was Twenty Years After in 1944
Nigel De Brulier and Ramon Novarro have starred in 4 movies together. Their first film was Joan the Woman in 1916. The most recent movie that Nigel De Brulier and Ramon Novarro starred together was Son of India in 1931
Lillian Leighton and Ramon Novarro have starred in 4 movies together. Their first film was Joan the Woman in 1916. The most recent movie that Lillian Leighton and Ramon Novarro starred together was Lovers? in 1927
Raymond Hatton and Ramon Novarro have starred in 4 movies together. Their first film was Joan the Woman in 1916. The most recent movie that Raymond Hatton and Ramon Novarro starred together was The Concert in 1921
Mary Pickford and Ramon Novarro have starred in 4 movies together. Their first film was The Little American in 1917. The most recent movie that Mary Pickford and Ramon Novarro starred together was The Film Parade in 1933
John Miljan and Ramon Novarro have starred in 4 movies together. Their first film was Lovers? in 1927. The most recent movie that John Miljan and Ramon Novarro starred together was Son of India in 1931
Barbara La Marr and Ramon Novarro have starred in 4 movies together. Their first film was The Prisoner of Zenda in 1922. The most recent movie that Barbara La Marr and Ramon Novarro starred together was The Film Parade in 1933
Martin Garralaga and Ramon Novarro have starred in 4 movies together. Their first film was Sevilla de mis amores in 1930. The most recent movie that Martin Garralaga and Ramon Novarro starred together was Crisis in 1950
Norma Shearer and Ramon Novarro have starred in 4 movies together. Their first film was The Student Prince in Old Heidelberg in 1927. The most recent movie that Norma Shearer and Ramon Novarro starred together was The Film Parade in 1933
Ann Dvorak and Ramon Novarro have starred in 3 movies together. Their first film was Devil-May-Care in 1929. The most recent movie that Ann Dvorak and Ramon Novarro starred together was Son of India in 1931
Walter Long and Ramon Novarro have starred in 3 movies together. Their first film was Joan the Woman in 1916. The most recent movie that Walter Long and Ramon Novarro starred together was The Little American in 1917
1 | 2 | 3 | 4 | 5 | 6 | 7 | 8 | 9