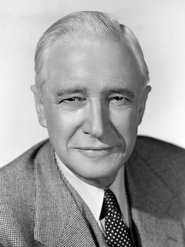 Samuel S. Hinds's filmography and actor connections
Samuel S. Hinds has starred in 218 movies. The 5 most recent movies Samuel S. Hinds was in are listed below.
Next is the list of 3934 actors/actresses that Samuel S. Hinds has worked with spread over 197 pages. The list is sorted by the people Samuel S. Hinds has worked most frequently with. When you find the person you are looking for, click on the link to view a list of movies they have worked in together.
If you decide instead to click on a movie with Samuel S. Hinds, it will display the top billed cast. If the cast members have starred together in other movies; beneath the cast member a list will display.
---
Lee Phelps and Samuel S. Hinds have starred in 27 movies together. Their first film was Murders in the Zoo in 1933. The most recent movie that Lee Phelps and Samuel S. Hinds starred together was Blonde Alibi in 1946
Charles Sullivan and Samuel S. Hinds have starred in 25 movies together. Their first film was Penthouse in 1933. The most recent movie that Charles Sullivan and Samuel S. Hinds starred together was It's a Wonderful Life in 1946
Irving Bacon and Samuel S. Hinds have starred in 24 movies together. Their first film was If I Had a Million in 1932. The most recent movie that Irving Bacon and Samuel S. Hinds starred together was Week-End at the Waldorf in 1945
Jack Gardner and Samuel S. Hinds have starred in 22 movies together. Their first film was Dr. Socrates in 1935. The most recent movie that Jack Gardner and Samuel S. Hinds starred together was Sing a Jingle in 1944
Frank O'Connor and Samuel S. Hinds have starred in 22 movies together. Their first film was One Man's Journey in 1933. The most recent movie that Frank O'Connor and Samuel S. Hinds starred together was The Egg and I in 1947
Wade Boteler and Samuel S. Hinds have starred in 21 movies together. Their first film was This Day and Age in 1933. The most recent movie that Wade Boteler and Samuel S. Hinds starred together was Fired Wife in 1943
Selmer Jackson and Samuel S. Hinds have starred in 21 movies together. Their first film was Let's Fall in Love in 1933. The most recent movie that Selmer Jackson and Samuel S. Hinds starred together was Escape in the Desert in 1945
Howard C. Hickman and Samuel S. Hinds have starred in 20 movies together. Their first film was The World Changes in 1933. The most recent movie that Howard C. Hickman and Samuel S. Hinds starred together was Follow the Boys in 1944
Emmett Vogan and Samuel S. Hinds have starred in 20 movies together. Their first film was Manhattan Melodrama in 1934. The most recent movie that Emmett Vogan and Samuel S. Hinds starred together was The Return of October in 1948
Charles Sherlock and Samuel S. Hinds have starred in 19 movies together. Their first film was Devil Dogs of the Air in 1935. The most recent movie that Charles Sherlock and Samuel S. Hinds starred together was Lady on a Train in 1945
Eddy Chandler and Samuel S. Hinds have starred in 19 movies together. Their first film was Bed of Roses in 1933. The most recent movie that Eddy Chandler and Samuel S. Hinds starred together was Hers to Hold in 1943
Bess Flowers and Samuel S. Hinds have starred in 19 movies together. Their first film was If I Had a Million in 1932. The most recent movie that Bess Flowers and Samuel S. Hinds starred together was Week-End at the Waldorf in 1945
Milburn Stone and Samuel S. Hinds have starred in 18 movies together. Their first film was Rendezvous in 1935. The most recent movie that Milburn Stone and Samuel S. Hinds starred together was Time Out of Mind in 1947
Harry Strang and Samuel S. Hinds have starred in 18 movies together. Their first film was The Crime of the Century in 1933. The most recent movie that Harry Strang and Samuel S. Hinds starred together was Swing Out, Sister in 1945
Larry Steers and Samuel S. Hinds have starred in 17 movies together. Their first film was If I Had a Million in 1932. The most recent movie that Larry Steers and Samuel S. Hinds starred together was First Love in 1939
Edward LeSaint and Samuel S. Hinds have starred in 17 movies together. Their first film was If I Had a Million in 1932. The most recent movie that Edward LeSaint and Samuel S. Hinds starred together was Within the Law in 1939
Cyril Ring and Samuel S. Hinds have starred in 17 movies together. Their first film was Murders in the Zoo in 1933. The most recent movie that Cyril Ring and Samuel S. Hinds starred together was Frisco Sal in 1945
Eddie Acuff and Samuel S. Hinds have starred in 17 movies together. Their first film was Black Legion in 1937. The most recent movie that Eddie Acuff and Samuel S. Hinds starred together was The Return of October in 1948
Harry C. Bradley and Samuel S. Hinds have starred in 17 movies together. Their first film was If I Had a Million in 1932. The most recent movie that Harry C. Bradley and Samuel S. Hinds starred together was Top Man in 1943
Billy Wayne and Samuel S. Hinds have starred in 17 movies together. Their first film was Dr. Socrates in 1935. The most recent movie that Billy Wayne and Samuel S. Hinds starred together was Frisco Sal in 1945
1 | 2 | 3 | 4 | 5 | 6 | 7 | 8 | 9