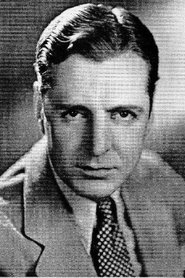 Selmer Jackson's filmography and actor connections
Selmer Jackson has starred in 399 movies. The 5 most recent movies Selmer Jackson was in are listed below.
Next is the list of 6313 actors/actresses that Selmer Jackson has worked with spread over 316 pages. The list is sorted by the people Selmer Jackson has worked most frequently with. When you find the person you are looking for, click on the link to view a list of movies they have worked in together.
If you decide instead to click on a movie with Selmer Jackson, it will display the top billed cast. If the cast members have starred together in other movies; beneath the cast member a list will display.
---
Emmett Vogan and Selmer Jackson have starred in 52 movies together. Their first film was I'll Fix It in 1934. The most recent movie that Emmett Vogan and Selmer Jackson starred together was Washington Story in 1952
Bess Flowers and Selmer Jackson have starred in 49 movies together. Their first film was Dirigible in 1931. The most recent movie that Bess Flowers and Selmer Jackson starred together was Autumn Leaves in 1956
Harry Strang and Selmer Jackson have starred in 46 movies together. Their first film was Dirigible in 1931. The most recent movie that Harry Strang and Selmer Jackson starred together was Mighty Joe Young in 1949
Joseph Crehan and Selmer Jackson have starred in 45 movies together. Their first film was The Secret Bride in 1934. The most recent movie that Joseph Crehan and Selmer Jackson starred together was Deadline - U.S.A. in 1952
Lee Phelps and Selmer Jackson have starred in 42 movies together. Their first film was Brothers in 1930. The most recent movie that Lee Phelps and Selmer Jackson starred together was The Fountainhead in 1949
John Hamilton and Selmer Jackson have starred in 38 movies together. Their first film was Stand Up and Cheer! in 1934. The most recent movie that John Hamilton and Selmer Jackson starred together was City Story in 1954
Larry Steers and Selmer Jackson have starred in 37 movies together. Their first film was The Secret Call in 1931. The most recent movie that Larry Steers and Selmer Jackson starred together was Lucky Losers in 1950
Edward Keane and Selmer Jackson have starred in 37 movies together. Their first film was The Supreme Passion in 1921. The most recent movie that Edward Keane and Selmer Jackson starred together was Deadline - U.S.A. in 1952
Robert Homans and Selmer Jackson have starred in 34 movies together. Their first film was Blood Money in 1933. The most recent movie that Robert Homans and Selmer Jackson starred together was Girl on the Spot in 1946
Bert Moorhouse and Selmer Jackson have starred in 34 movies together. Their first film was Two Against the World in 1932. The most recent movie that Bert Moorhouse and Selmer Jackson starred together was Magic Town in 1947
Stanley Blystone and Selmer Jackson have starred in 33 movies together. Their first film was Thru Different Eyes in 1929. The most recent movie that Stanley Blystone and Selmer Jackson starred together was Jack McCall, Desperado in 1953
Pierre Watkin and Selmer Jackson have starred in 33 movies together. Their first film was Wanted! Jane Turner in 1936. The most recent movie that Pierre Watkin and Selmer Jackson starred together was The Eternal Sea in 1955
Ralph Dunn and Selmer Jackson have starred in 33 movies together. Their first film was Public Enemy's Wife in 1936. The most recent movie that Ralph Dunn and Selmer Jackson starred together was King of the Gamblers in 1948
Lester Dorr and Selmer Jackson have starred in 33 movies together. Their first film was The Little Giant in 1933. The most recent movie that Lester Dorr and Selmer Jackson starred together was Seven Angry Men in 1955
Edwin Stanley and Selmer Jackson have starred in 32 movies together. Their first film was Let's Fall in Love in 1933. The most recent movie that Edwin Stanley and Selmer Jackson starred together was Heavenly Days in 1944
Cyril Ring and Selmer Jackson have starred in 32 movies together. Their first film was Most Precious Thing in Life in 1934. The most recent movie that Cyril Ring and Selmer Jackson starred together was Tulsa in 1949
James Flavin and Selmer Jackson have starred in 31 movies together. Their first film was Bright Eyes in 1934. The most recent movie that James Flavin and Selmer Jackson starred together was Up Front in 1951
Charles Trowbridge and Selmer Jackson have starred in 31 movies together. Their first film was The Secret Call in 1931. The most recent movie that Charles Trowbridge and Selmer Jackson starred together was The Fountainhead in 1949
Russell Hicks and Selmer Jackson have starred in 31 movies together. Their first film was Murder in the Clouds in 1934. The most recent movie that Russell Hicks and Selmer Jackson starred together was Bowery Battalion in 1951
Frank O'Connor and Selmer Jackson have starred in 31 movies together. Their first film was Three on a Match in 1932. The most recent movie that Frank O'Connor and Selmer Jackson starred together was Montana Territory in 1952
1 | 2 | 3 | 4 | 5 | 6 | 7 | 8 | 9