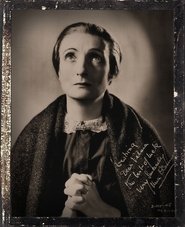 Una O'Connor's filmography and actor connections
Una O'Connor has starred in 65 movies. The 5 most recent movies Una O'Connor was in are listed below.
Next is the list of 1866 actors/actresses that Una O'Connor has worked with spread over 94 pages. The list is sorted by the people Una O'Connor has worked most frequently with. When you find the person you are looking for, click on the link to view a list of movies they have worked in together.
If you decide instead to click on a movie with Una O'Connor, it will display the top billed cast. If the cast members have starred together in other movies; beneath the cast member a list will display.
---
Sam Harris and Una O'Connor have starred in 12 movies together. Their first film was Father Brown, Detective in 1934. The most recent movie that Sam Harris and Una O'Connor starred together was Of Human Bondage in 1946
E.E. Clive and Una O'Connor have starred in 9 movies together. Their first film was Horse Play in 1933. The most recent movie that E.E. Clive and Una O'Connor starred together was Personal Property in 1937
Ivan F. Simpson and Una O'Connor have starred in 9 movies together. Their first film was Stingaree in 1934. The most recent movie that Ivan F. Simpson and Una O'Connor starred together was Forever and a Day in 1943
Colin Kenny and Una O'Connor have starred in 8 movies together. Their first film was The Plough and the Stars in 1936. The most recent movie that Colin Kenny and Una O'Connor starred together was Witness for the Prosecution in 1957
Billy Bevan and Una O'Connor have starred in 8 movies together. Their first film was Cavalcade in 1933. The most recent movie that Billy Bevan and Una O'Connor starred together was Cluny Brown in 1946
George Kirby and Una O'Connor have starred in 8 movies together. Their first film was Pleasure Cruise in 1933. The most recent movie that George Kirby and Una O'Connor starred together was Cluny Brown in 1946
Herbert Evans and Una O'Connor have starred in 7 movies together. Their first film was Personal Property in 1937. The most recent movie that Herbert Evans and Una O'Connor starred together was Ivy in 1947
Henry Stephenson and Una O'Connor have starred in 7 movies together. Their first film was All Men Are Enemies in 1934. The most recent movie that Henry Stephenson and Una O'Connor starred together was Ivy in 1947
Reginald Owen and Una O'Connor have starred in 7 movies together. Their first film was Stingaree in 1934. The most recent movie that Reginald Owen and Una O'Connor starred together was Cluny Brown in 1946
Leyland Hodgson and Una O'Connor have starred in 7 movies together. Their first film was Call It a Day in 1937. The most recent movie that Leyland Hodgson and Una O'Connor starred together was Holy Matrimony in 1943
Robert Adair and Una O'Connor have starred in 7 movies together. Their first film was The Invisible Man in 1933. The most recent movie that Robert Adair and Una O'Connor starred together was Call It a Day in 1937
Yorke Sherwood and Una O'Connor have starred in 7 movies together. Their first film was Cavalcade in 1933. The most recent movie that Yorke Sherwood and Una O'Connor starred together was Holy Matrimony in 1943
David Thursby and Una O'Connor have starred in 7 movies together. Their first film was The Perfect Gentleman in 1935. The most recent movie that David Thursby and Una O'Connor starred together was Ivy in 1947
Eric Wilton and Una O'Connor have starred in 7 movies together. Their first film was Cavalcade in 1933. The most recent movie that Eric Wilton and Una O'Connor starred together was Ivy in 1947
Herbert Mundin and Una O'Connor have starred in 7 movies together. Their first film was Cavalcade in 1933. The most recent movie that Herbert Mundin and Una O'Connor starred together was The Adventures of Robin Hood in 1938
May Beatty and Una O'Connor have starred in 7 movies together. Their first film was Horse Play in 1933. The most recent movie that May Beatty and Una O'Connor starred together was Forever and a Day in 1943
Montagu Love and Una O'Connor have starred in 6 movies together. Their first film was Lloyd's of London in 1936. The most recent movie that Montagu Love and Una O'Connor starred together was Forever and a Day in 1943
Lumsden Hare and Una O'Connor have starred in 6 movies together. Their first film was Lloyd's of London in 1936. The most recent movie that Lumsden Hare and Una O'Connor starred together was Ivy in 1947
Lee Phelps and Una O'Connor have starred in 6 movies together. Their first film was Mary Stevens, M.D. in 1933. The most recent movie that Lee Phelps and Una O'Connor starred together was Lost Honeymoon in 1947
Charles Irwin and Una O'Connor have starred in 6 movies together. Their first film was The Adventures of Robin Hood in 1938. The most recent movie that Charles Irwin and Una O'Connor starred together was The Canterville Ghost in 1944
1 | 2 | 3 | 4 | 5 | 6 | 7 | 8 | 9