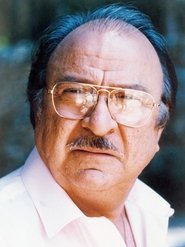 Val Avery's filmography and actor connections
Val Avery has starred in 60 movies. The 5 most recent movies Val Avery was in are listed below.
Next is the list of 2140 actors/actresses that Val Avery has worked with spread over 107 pages. The list is sorted by the people Val Avery has worked most frequently with. When you find the person you are looking for, click on the link to view a list of movies they have worked in together.
If you decide instead to click on a movie with Val Avery, it will display the top billed cast. If the cast members have starred together in other movies; beneath the cast member a list will display.
---
John Cassavetes and Val Avery have starred in 5 movies together. Their first film was Edge of the City in 1957. The most recent movie that John Cassavetes and Val Avery starred together was Heroes in 1977
Murray Hamilton and Val Avery have starred in 5 movies together. Their first film was No Way to Treat a Lady in 1968. The most recent movie that Murray Hamilton and Val Avery starred together was Too Scared to Scream in 1985
Rod Steiger and Val Avery have starred in 5 movies together. Their first film was The Harder They Fall in 1956. The most recent movie that Rod Steiger and Val Avery starred together was The Chosen in 1981
Steve McQueen and Val Avery have starred in 4 movies together. Their first film was The Magnificent Seven in 1960. The most recent movie that Steve McQueen and Val Avery starred together was Papillon in 1973
Seymour Cassel and Val Avery have starred in 4 movies together. Their first film was Too Late Blues in 1961. The most recent movie that Seymour Cassel and Val Avery starred together was The Killing of a Chinese Bookie in 1976
Gena Rowlands and Val Avery have starred in 4 movies together. Their first film was Faces in 1968. The most recent movie that Gena Rowlands and Val Avery starred together was Gloria in 1980
Paul Newman and Val Avery have starred in 3 movies together. Their first film was The Long, Hot Summer in 1958. The most recent movie that Paul Newman and Val Avery starred together was Hombre in 1967
Zvee Scooler and Val Avery have starred in 3 movies together. Their first film was No Way to Treat a Lady in 1968. The most recent movie that Zvee Scooler and Val Avery starred together was The Chosen in 1981
John Indrisano and Val Avery have starred in 3 movies together. Their first film was King Creole in 1958. The most recent movie that John Indrisano and Val Avery starred together was Hud in 1963
Lee Remick and Val Avery have starred in 3 movies together. Their first film was The Long, Hot Summer in 1958. The most recent movie that Lee Remick and Val Avery starred together was No Way to Treat a Lady in 1968
Woodrow Parfrey and Val Avery have starred in 3 movies together. Their first film was Papillon in 1973. The most recent movie that Woodrow Parfrey and Val Avery starred together was The Sting II in 1983
Anthony Quinn and Val Avery have starred in 3 movies together. Their first film was Last Train from Gun Hill in 1959. The most recent movie that Anthony Quinn and Val Avery starred together was A Dream of Kings in 1969
Whit Bissell and Val Avery have starred in 3 movies together. Their first film was The Magnificent Seven in 1960. The most recent movie that Whit Bissell and Val Avery starred together was The Hallelujah Trail in 1965
Victor Romito and Val Avery have starred in 3 movies together. Their first film was The Hallelujah Trail in 1965. The most recent movie that Victor Romito and Val Avery starred together was Harry and Walter Go to New York in 1976
Bing Russell and Val Avery have starred in 3 movies together. Their first film was Last Train from Gun Hill in 1959. The most recent movie that Bing Russell and Val Avery starred together was The Hallelujah Trail in 1965
M. Emmet Walsh and Val Avery have starred in 3 movies together. Their first film was The Traveling Executioner in 1970. The most recent movie that M. Emmet Walsh and Val Avery starred together was The Pope of Greenwich Village in 1984
Brian Keith and Val Avery have starred in 3 movies together. Their first film was The Hallelujah Trail in 1965. The most recent movie that Brian Keith and Val Avery starred together was Sharky's Machine in 1981
Louis Guss and Val Avery have starred in 3 movies together. Their first film was Love with the Proper Stranger in 1963. The most recent movie that Louis Guss and Val Avery starred together was Lucky Lady in 1975
Don Siegel and Val Avery have starred in 3 movies together. Their first film was Too Late Blues in 1961. The most recent movie that Don Siegel and Val Avery starred together was Jinxed! in 1982
Sam Harris and Val Avery have starred in 3 movies together. Their first film was The Harder They Fall in 1956. The most recent movie that Sam Harris and Val Avery starred together was Love with the Proper Stranger in 1963
1 | 2 | 3 | 4 | 5 | 6 | 7 | 8 | 9