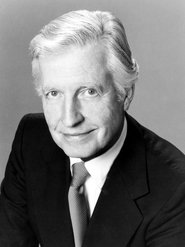 Wesley Addy's filmography and actor connections
Wesley Addy has starred in 20 movies. The 5 most recent movies Wesley Addy was in are listed below.
Next is the list of 703 actors/actresses that Wesley Addy has worked with spread over 36 pages. The list is sorted by the people Wesley Addy has worked most frequently with. When you find the person you are looking for, click on the link to view a list of movies they have worked in together.
If you decide instead to click on a movie with Wesley Addy, it will display the top billed cast. If the cast members have starred together in other movies; beneath the cast member a list will display.
---
Dave Willock and Wesley Addy have starred in 5 movies together. Their first film was Ten Seconds to Hell in 1959. The most recent movie that Dave Willock and Wesley Addy starred together was The Grissom Gang in 1971
Ralph Volkie and Wesley Addy have starred in 3 movies together. Their first film was The Big Knife in 1955. The most recent movie that Ralph Volkie and Wesley Addy starred together was 4 for Texas in 1963
Bill Walker and Wesley Addy have starred in 3 movies together. Their first film was The Big Knife in 1955. The most recent movie that Bill Walker and Wesley Addy starred together was Hush...Hush, Sweet Charlotte in 1964
Victor Buono and Wesley Addy have starred in 3 movies together. Their first film was What Ever Happened to Baby Jane? in 1962. The most recent movie that Victor Buono and Wesley Addy starred together was Hush...Hush, Sweet Charlotte in 1964
Nick Dennis and Wesley Addy have starred in 3 movies together. Their first film was Kiss Me Deadly in 1955. The most recent movie that Nick Dennis and Wesley Addy starred together was 4 for Texas in 1963
Marjorie Bennett and Wesley Addy have starred in 3 movies together. Their first film was Kiss Me Deadly in 1955. The most recent movie that Marjorie Bennett and Wesley Addy starred together was 4 for Texas in 1963
Percy Helton and Wesley Addy have starred in 3 movies together. Their first film was Kiss Me Deadly in 1955. The most recent movie that Percy Helton and Wesley Addy starred together was Hush...Hush, Sweet Charlotte in 1964
Robert Cornthwaite and Wesley Addy have starred in 3 movies together. Their first film was Kiss Me Deadly in 1955. The most recent movie that Robert Cornthwaite and Wesley Addy starred together was What Ever Happened to Baby Jane? in 1962
John Marley and Wesley Addy have starred in 2 movies together. Their first film was My Six Convicts in 1952. The most recent movie that John Marley and Wesley Addy starred together was Time Table in 1956
Kenner G. Kemp and Wesley Addy have starred in 2 movies together. Their first film was The Garment Jungle in 1957. The most recent movie that Kenner G. Kemp and Wesley Addy starred together was Tora! Tora! Tora! in 1970
James Seay and Wesley Addy have starred in 2 movies together. Their first film was Kiss Me Deadly in 1955. The most recent movie that James Seay and Wesley Addy starred together was What Ever Happened to Baby Jane? in 1962
Michael Fox and Wesley Addy have starred in 2 movies together. Their first film was The Big Knife in 1955. The most recent movie that Michael Fox and Wesley Addy starred together was What Ever Happened to Baby Jane? in 1962
Jack Elam and Wesley Addy have starred in 2 movies together. Their first film was Kiss Me Deadly in 1955. The most recent movie that Jack Elam and Wesley Addy starred together was 4 for Texas in 1963
William Aldrich and Wesley Addy have starred in 2 movies together. Their first film was What Ever Happened to Baby Jane? in 1962. The most recent movie that William Aldrich and Wesley Addy starred together was Hush...Hush, Sweet Charlotte in 1964
Russ Conway and Wesley Addy have starred in 2 movies together. Their first film was My Six Convicts in 1952. The most recent movie that Russ Conway and Wesley Addy starred together was What Ever Happened to Baby Jane? in 1962
Jon Shepodd and Wesley Addy have starred in 2 movies together. Their first film was The Garment Jungle in 1957. The most recent movie that Jon Shepodd and Wesley Addy starred together was What Ever Happened to Baby Jane? in 1962
Maxine Cooper and Wesley Addy have starred in 2 movies together. Their first film was Kiss Me Deadly in 1955. The most recent movie that Maxine Cooper and Wesley Addy starred together was What Ever Happened to Baby Jane? in 1962
Lisa Eichhorn and Wesley Addy have starred in 2 movies together. Their first film was The Europeans in 1979. The most recent movie that Lisa Eichhorn and Wesley Addy starred together was A Modern Affair in 1995
Jack Lambert and Wesley Addy have starred in 2 movies together. Their first film was Kiss Me Deadly in 1955. The most recent movie that Jack Lambert and Wesley Addy starred together was 4 for Texas in 1963
Bette Davis and Wesley Addy have starred in 2 movies together. Their first film was What Ever Happened to Baby Jane? in 1962. The most recent movie that Bette Davis and Wesley Addy starred together was Hush...Hush, Sweet Charlotte in 1964
1 | 2 | 3 | 4 | 5 | 6 | 7 | 8 | 9