Ethan Burgess's filmography
Below is the list of the 1 movie that Ethan Burgess has starred in.
If you click on a movie with Ethan Burgess, it will display the top billed cast. If the cast members have starred together in other movies; beneath the cast member a list will display.

2007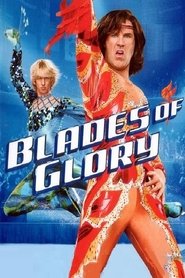 Blades of Glory
Ethan Burgess
Starred as Jimmy Skate Double
Use the timeline above to view all the movies that Ethan Burgess has starred in. You can use the arrows or the arrow keys on your keyboard to slide from left-to-right along the timeline. If you have a touch device, you can slide left-to-right as well.
Select a movie to view who Ethan Burgess starred as in that film.
Looking for more?
See all of Ethan Burgess's connections.