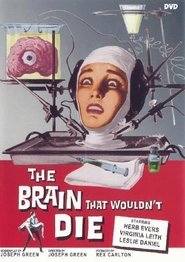 The Brain That Wouldn't Die (1962)
Rating: 4.0 of 10
Below is the list of the top billed actors that worked in The Brain That Wouldn't Die. When you find the person you are looking for, click on the link to view a list of actors they have worked with.
Virginia Leith as Jan Compton, Jan in the Pan
Bruce Kerr as Beauty Contest M.C.
---